Plane flight around Louisville to pay tribute to Thunder Over Louisville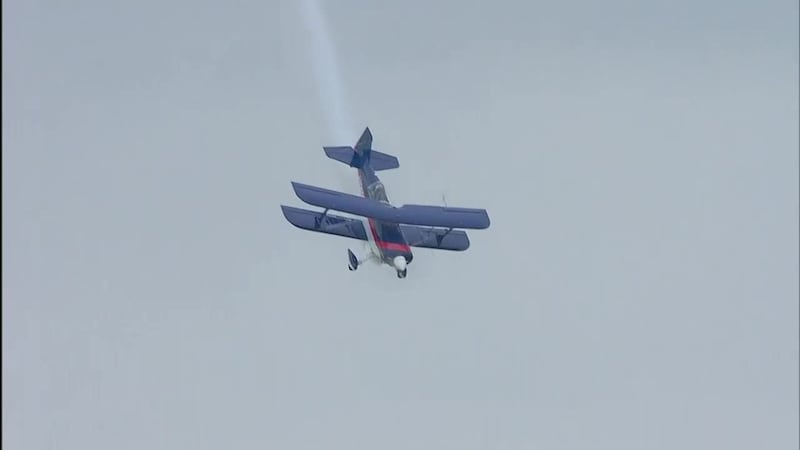 Published: Aug. 15, 2020 at 10:32 AM EDT
LOUISVILLE, Ky. (WAVE) - If it weren't for the COVID-19 pandemic, Lousiville's Waterfront would have been filled with people all day Saturday. It would have been the rescheduled date for the 2020 Thunder Over Louisville.
The Kentucky Derby Festival will pay tribute to Thunder Over Louisville Saturday afternoon with a familiar Thunder sight in the sky though. There will be a large plane towing banners flying around the city between 4 p.m. and 7 p.m.
The plane will start with a banner for LG&E, a 14-year sponsor of the air show. Then, around 6 p.m., the banner will be switched out to a "Kentucky Derby Festival" banner.
The planes are doing an Expressway flyover. They will circle around the Waterfront area, as well as the connecting expressways of I-264, I-265, I-71, I-65 and I-64.
Copyright 2020 WAVE 3 News. All rights reserved.