Back To Learning: A homeschooling guide for parents of 3rd-5th graders
Published: Aug. 28, 2020 at 6:08 PM EDT
Every Friday, WAVE 3 News will be sharing a grade-by-grade guide to help parents navigate the changing educational landscape. Today's update is geared for families with 3rd-5th-grade students.
LOUISVILLE, Ky. (WAVE) - Online learning is challenging enough, especially if your child is new to the world of technology, which is the case for many students in 3rd, 4th and 5th grades.
In third and fourth grades, students are finding their groove, and settling into elementary school. Then, bam, here comes fifth grade, a stepping stone to middle school.
In third and fourth grade, students will expand on what they already know, adding and subtracting using larger numbers, as well as learning multiplication and division. They should also be able to solve word problems using numbers up to 100. If you're homeschooling your kids, this is a good stage to practice real-life math problems. For example, use a measuring cup to help with fractions, or talking about what a quarter pounder at a restaurant really means.
Using sports is also a great real-life example, like how many quarters are in a game. When it comes to reading, your child should be able to describe characters, identify the main idea of a story and use supporting details to back up their point.
In fifth grade, kids are becoming more independent, and really start to grow socially and emotionally. Family experts say this is a crucial time for parents to be extra present. To help your child navigate difficult relationships in the classroom, or at home during quarantine, some pediatricians recommend using the sandwich method. Have them start with a compliment, explain the problem, and how to work toward a positive outcome.
This is also a good time to start reading more mature books with your child, about resisting peer pressure. You can talk about drugs, alcohol, smoking, and appropriate and effective ways to say no.
Pediatricians also say it's a good time to talk to your kids about their bodies and emotions, and what changes they'll see going into middle school.
Homeschooling guide for parents with kids in 1st and 2nd grades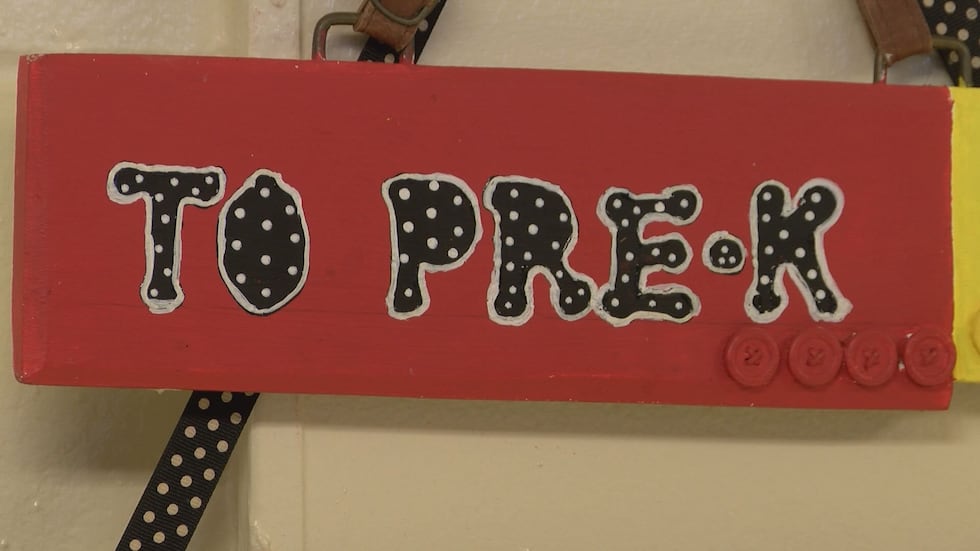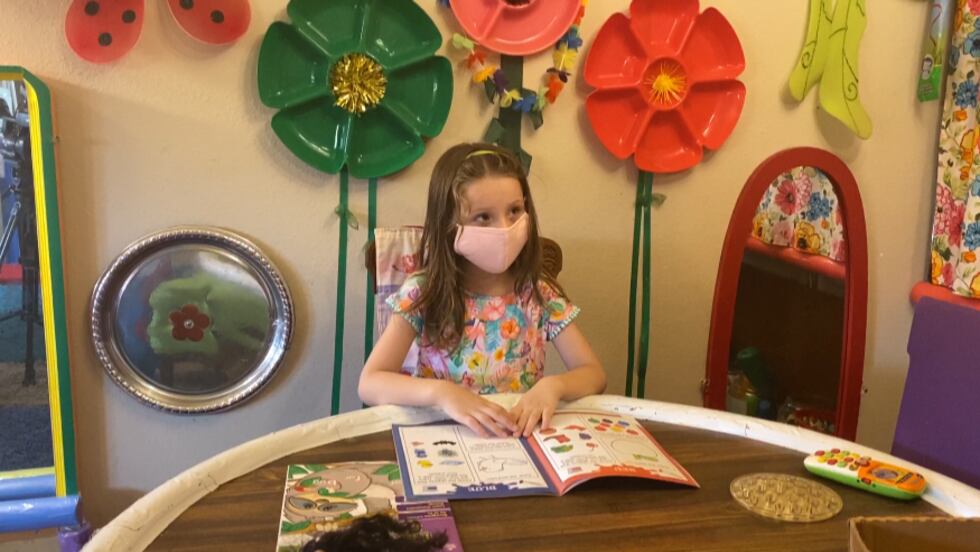 Back to learning looks and feels a lot different this year. A-B-C isn't going to be as easy as 1-2-3 in the middle of a global pandemic.
If your student is attending in-person classes, they'll grow as they master the art of socialization with other kids their age.
Maybe your child is going to a new school or eating in the cafeteria with friends for the first time. Children really mature between the ages of five and eight. At this age, they really start to understand empathy, and what it means to be kind. They'll see first-hand how their decisions will impact relationships with their classmates.
Pediatricians say it's all about self-awareness, too. Times have changed, especially with the pandemic, so it's important to talk to your children about their feelings, and what different emotions feel like. For example, if you're watching a movie, or reading a book and a character suddenly crosses their arms or scrunches their nose as adults, we can pick up on what's going on, but it's not that easy for kids. Talk to your kids about frustration and disappointment, and what that looks like.
From there, encourage self-management. Help your children recognize what types of emotions they're feeling, and how to work through those. At this age, counting to 10 is a great practice to help calm a child, while honing in on their math skills. They'll need these tools when faced with adversity in the classroom.
By the end of first grade, children should be able to print around 20 letters a minute, and color inside the lines in a coloring book. They should also be able to use scissors without any help, and mold clay or play-doh into recognizable objects. Their fine motor skills also take off in first and second grade. They should be able to tie their shoes, get dressed, snap buttons on their clothes, and use zippers, all without any help.
Homeschooling guide for parents with kids ages 3-5
Maybe you're homeschooling your child for the first time, or trying to navigate working from home while your child is learning from home, too. Either way, knowing where to start, and what to expect, can ease the stress for everyone.
The TODAY Show shared a step-by-step guide to help your child succeed in every grade.
Let's start with early education. It may be a small part of your child's life, and with big world problems going on right now, you may be tempted to let certain things slide. Don't.
That's the advice from teachers and pediatricians alike, both saying how important a solid educational foundation is to your child's long-term success. The easiest step for parents is to listen. Did you know, on average, a preschooler asks about 300 questions a day? They're like little energizer bunnies, just thirsting for knowledge.
Their little minds are trying to work through this global pandemic too, then throw in the typical back-to-school jitters. Whether it's studying at the dining room table, or in the classroom, it's a process for everyone.
It's important to remember every child progresses at a different rate, but these simple guidelines are meant to help.
Let's start with math. If a child is 3 to 5 years old, they'll start to have a basic understanding of numbers this year. When it comes to counting, pediatricians say it's all about repetition, but make sure to keep it fun. Play games like hide and seek, and have them count to 10. If you have stairs in your home, they can count those, too, and even simple things like counting their fingers and toes.
With more kids learning from home this year, parents should take advantage of everything around them. Talk about different numbers on the clock, or exit signs if you're out driving. They can even use a receipt from the grocery store to run down numbers and help them visually recognize each number. By age 3, most kids should be able to count to 10.
When it comes to language development, it's all about having conversations with your child. Ask questions, using words like who, what, where, when, and why. Help them recognize each letter of the alphabet and their corresponding sounds. Teach them how to hold a book, and turn the pages from front to back. Also, help them understand reading words left to right, by reading out loud.
To read more about physical and emotional changes in 3-5-year-olds, click here.
Copyright 2020 WAVE 3 News. All rights reserved.