Interfaith organizations lead prayer as city awaits decision in Breonna Taylor case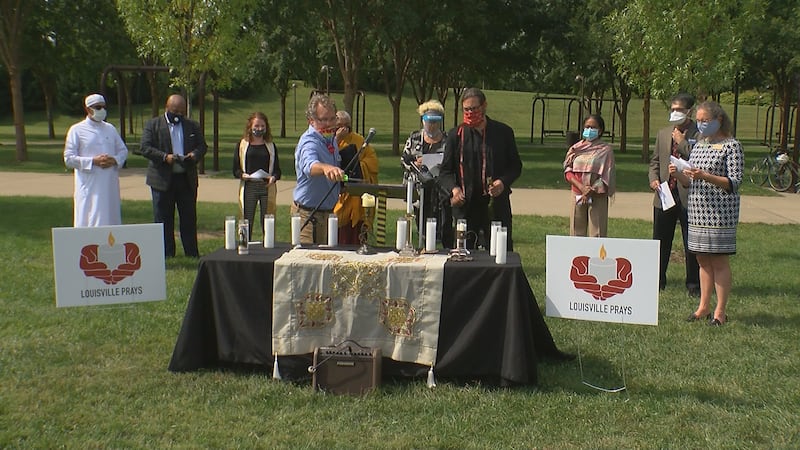 Updated: Sep. 22, 2020 at 5:27 PM EDT
LOUISVILLE, Ky. (WAVE) - Local interfaith organizations and religious leaders joined at Waterfront Park in prayer Tuesday afternoon.
The "Louisville Prays" vigil was organized as the city awaits a decision in the case of Breonna Taylor, the 26-year-old Louisville woman shot dead by Louisville Metro Police Department officers at her home back in March.
Leaders of all different faiths participated in prayer, meditation, songs and chants.
"Today, I wanted to bring this prayer of thanksgiving because even though we're still in the midst of this, a portion of it is about to be done," Jeremiah Cunningham of the Lakota Tradition said. "Then we decide what we want to do from that point forward and that's something to be thankful for."
The organizations will also plan a 12-Hour Online Prayer Reflection the day after a decision is announced in the Taylor case.
Nightly Sundown Candle Lightings will take place outside people's own homes beginning Wednesday, Sept. 23.
Copyright 2020 WAVE 3 News. All rights reserved.