Breonna Taylor's neighbors agree to protective order in lawsuit against LMPD officers
Published: Sep. 28, 2020 at 7:43 PM EDT
LOUISVILLE, Ky. (WAVE) - Breonna Taylor's neighbors are suing the three Louisville Metro Police officers who carried out the deadly raid that ended with the 26-year-old dead in March. They claim Brett Hankison, Myles Cosgrove and Jonathan Mattingly nearly killed them when their bullets shot into their neighboring apartment.
Monday, a Jefferson County judge reviewed the complaint ahead of a motion hearing. The counsel for the plaintiffs, Brandon Lawrence, and the defense attorneys agreed to a protective order. This would stop the distribution of information about the case since the officers are also being questioned in a federal investigation.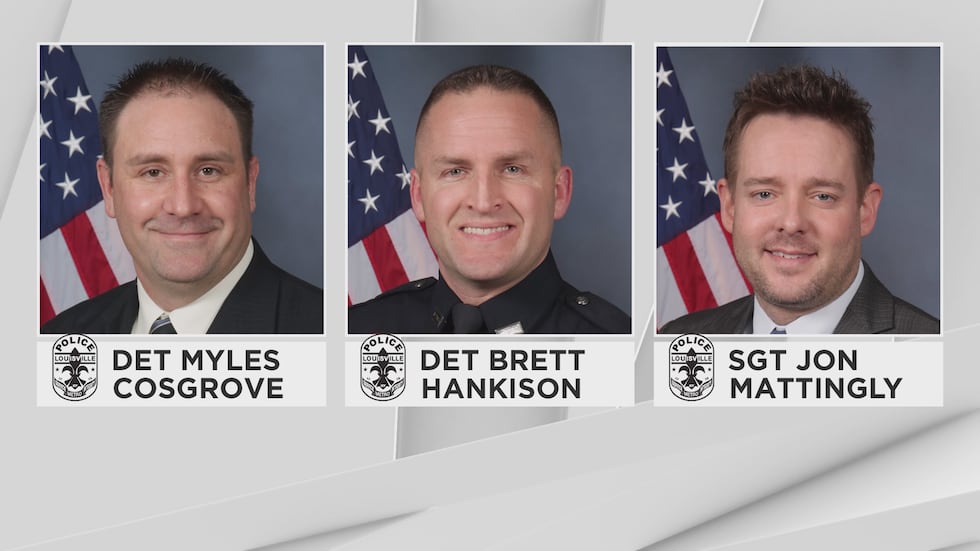 "Whoever was responsible for the negligence, for the criminal behavior, for the allegations that have been laid out," Lawrence said. "We'd like them to have to answer to that."
According to the complaint, a pregnant mother, her partner, and son were all home when the officers carried out the raid in Taylor's apartment. When the shooting happened, it states a bullet went through Taylor's wall and into their home, flying inches from one of them in the hallway. It also lists damage from the shooting in several areas of the apartment, including the living room, dining room, kitchen, hallway, and a sliding glass door.
The counts are listed as assault, excessive force, negligence and gross negligence, intentional infliction of emotional distress, and false imprisonment.
Wednesday, Hankison was indicted for three counts of wanton endangerment for the bullets that went through neighboring apartments. Although the former LMPD officer pleaded not guilty Monday, Lawrence believes the indictment still validates their claims.
Copyright 2020 WAVE 3 News. All rights reserved.