Judge gives Attorney General until Wednesday to respond to grand juror's request
Published: Oct. 5, 2020 at 7:03 PM EDT
LOUISVILLE, KY (WAVE) - The Attorney General's office has asked a judge for the opportunity to respond to a grand juror's request to be able to speak publicly about the proceedings in the Breonna Taylor case.
During motion hour Monday morning, Judge Anne O'Connell heard arguments from the AG's office and from the juror's attorney, Kevin Glogower. Glogower is asking the court to allow his client to speak about the proceedings which are usually kept secret.
AG Daniel Cameron released the following statement about the hearing, "In a hearing today, we requested the opportunity to respond to the lawsuit and ensure that all of the relevant information is presented before the Judge rules. The request being made by the Grand Juror is unprecedented, and it is important that all of the legal issues in the case are fully considered. We understand there is considerable public interest in the case, and it will ultimately be up to the Judge to determine if Grand Jurors can share information from the proceedings. We remain confident in the case we presented to the Grand Jury."
According to a spokesperson for the Attorney General's office, they asked the judge for time to respond to that request. It is unclear what they will ask the judge to consider and whether they will argue against the juror publicly being able to speak.
The judge gave the AG's office until Wednesday to submit their response with a new hearing scheduled for Thursday.
(Story continues below photo)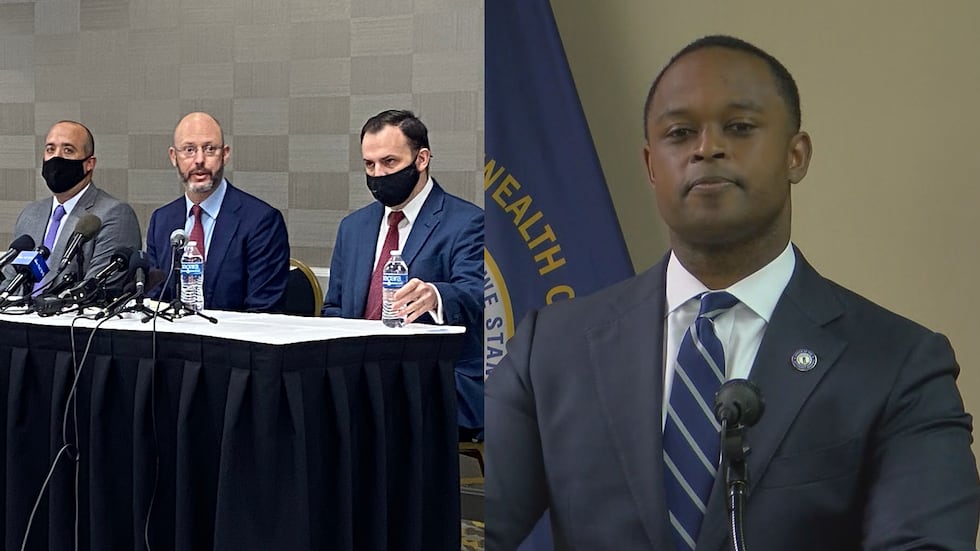 Last week Attorney General Daniel Cameron released 15 hours of testimony in the grand jury proceedings. He stated the recordings showed his office presented a complete case and evidence on the other two officers, Sgt. Jon Mattingly and Detective Miles Cosgrove, who fired their weapons on March 13 when Taylor was killed.
Glogower has stated the juror he represents feels like Cameron was not forthcoming about who made the official decision on not indicting the officers.
Cameron's office has indicated it was their office who found Mattingly and Cosgrove were justified in the shooting, and that the grand jury is an independent body.
This story will be updated.
Copyright 2020 WAVE 3 News. All rights reserved.