Pastor: Man arrested after allegedly vandalizing altar of Louisville Catholic church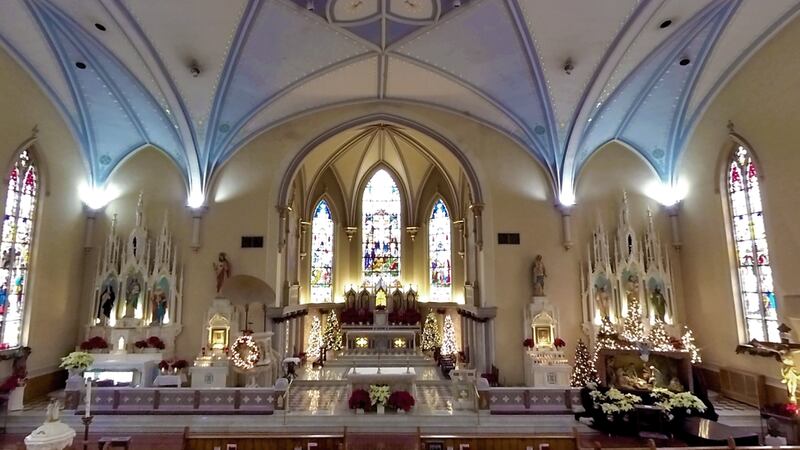 Published: Oct. 26, 2020 at 11:06 PM EDT
LOUISVILLE, Ky. (WAVE) - The pastor of a Roman Catholic church in Louisville confirmed a man was arrested for reportedly damaging the church's altar Sunday.
In a letter written to members of St. Martin of Tours Catholic Church in Phoenix Hill, Fr. Paul Beach said a man who "appeared to be experiencing the effects of drug intoxication" entered the church and damaged the front altar.
Beach said a security guard was on duty and police were called on the suspect.
"The police responded quickly and in sufficient numbers to subdue this individual without further harm being done. I am grateful for their commendable call to duty," Beach wrote.
Beach said nothing that was damaged inside the sanctuary is irreplaceable and asked people to pray for the person who was arrested. He also said the church takes pride in being open 24/7.
"The first thing I ask of you is to pray for this poor soul who committed these acts, who is so obviously troubled," he wrote. "He is currently in police custody and will be prosecuted for his crimes. In Christian charity we ought to pray for him."
The suspect's name was not revealed in the letter, nor his charges. WAVE 3 News has reached out to the Louisville Metro Police Department for more information, but have yet to hear back.
This story will be updated.
Copyright 2020 WAVE 3 News. All rights reserved.