Veterans learn skills in automotive repair in 'Operation Jeep Build Program'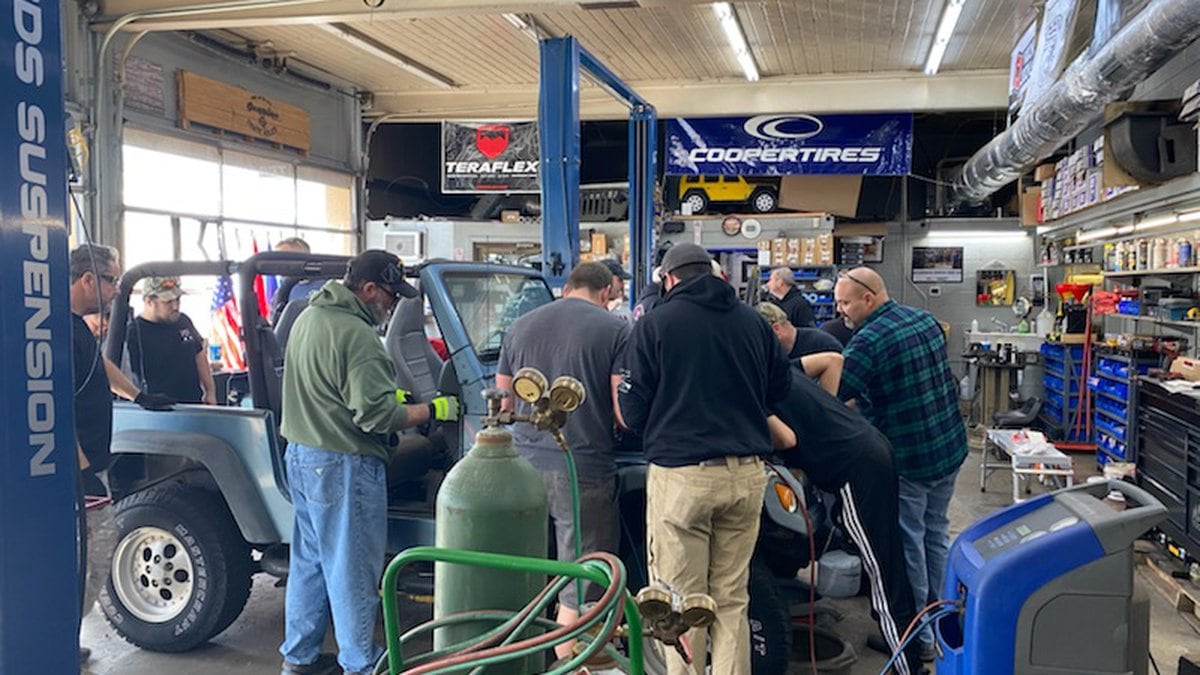 Updated: Nov. 15, 2020 at 2:31 PM EST
JEFFERSONVILLE, Ind. (WAVE) - Veterans got their chance to put their automotive repair skills to the test as the first project in the "Operation Jeep Build Program" began on Sunday.
The program, created by the Veteran's Club Inc. nonprofit organization, offers veterans a way to have another form of connection for vets who tend to isolate themselves or facing other life challenges.
Jeeps will be donated to the program to be disassembled and rebuilt for use in the Veteran's Club's Jeep Adventure Program.
Veterans have been attending professional training for months in automotive repair, and on Sunday, work began on the first vehicle donated.
The group gathered at Geahr Offroad on East 8th Street in Jeffersonville, where the first day of hands on repair and restoration began. Master Technicians guided those participating in tearing down the vehicle.
Skills learned from the program can lead to veterans earning potential jobs as certified mechanics.
For more information on the Veteran's Club, the "Operation Jeep Build Program," or how to donate, visit their website.
Copyright 2020 WAVE 3 News. All rights reserved.