Radio host living on lift to support bike donations for children
Updated: Nov. 19, 2020 at 11:32 AM EST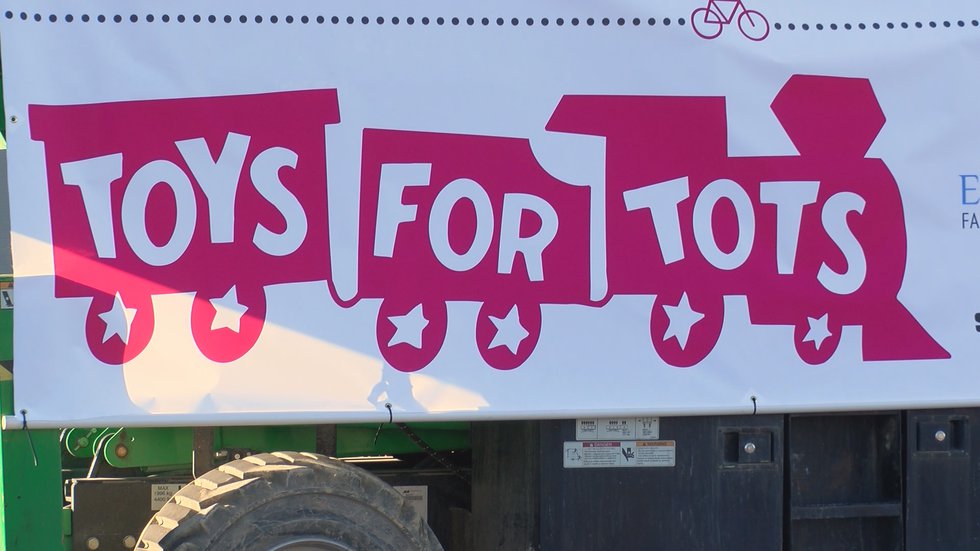 LOUISVILLE, KY (WAVE) - At 6 a.m. on a chilly Thursday, Q103′s morning show host Gator Glass went up in a lift at the UAW 862 Union Hall. Why? He's kicking off the 2020 Bike or Bust.
Glass will stay there until Monday morning when all bikes have been donated for thousands for children who need them.
Metro United Way donated hundreds of bikes Thursday and dozens of local sponsors including frontline workers contributed to get the parking lot lined with bikes. Glass said it's all about helping the community this holiday season especially after the infamous 2020. Even if someone wants to drop off at 3 a.m., Glass said he'll be there to take the bike with a smile.
"I have five kids myself and I know what it means to have a good Christmas," Glass said. "There are a lot of kids out there who aren't going to have a Christmas like my kids are. To me it's all about helping out other kids that don't have the same things that I have and other people have."
Glass said people don't have to get out of their car to donate. They're following CDC guidelines to keep donations safe.
Over the past four years 9,000 new bikes have been donated. Currently, 451 have been donated this year. Each bike donated in Louisville will go to the Marine Corps Toys for Tots. Bikes donated in Indiana will go to the Salvation Army of Southern Indiana.
You can donate a bike 24 hours of the day at the UAW on Fern Valley Road or in Clarksville at Coyle Chevrolet on Broadway Street. To donate, anyone can bring a bike, check, or cash to one of the locations through the weekend.
For more information, click here.
Copyright 2020 WAVE 3 News. All rights reserved.