Public will have to wait for bodycam video as KSP takes over fatal officer-involved shooting investigation
Published: Nov. 23, 2020 at 9:30 PM EST
LOUISVILLE, Ky. (WAVE) - Kentucky State Police does not have a timeline for when the body camera video of the most recent fatal officer-involved shooting will be released, WAVE 3 News Troubleshooters have learned.
Prior to this incident, Louisville Metro Police released body camera video of fatal officer-involved shootings, or OIS's, if they exist, the very next day.
The department would normally hold a press conference and upload the body camera video on their YouTube channel for the public to see.
The following day, LMPD would also release the name(s) of the officers who fired their weapons.
Times have changed.
As of Monday evening, no additional details were released by Kentucky State Police about what happened Sunday night during a traffic stop in the Portland neighborhood. During the stop, the officer fired his weapon, killing the suspect.
The officer was taken to the hospital for injuries and released Monday.
LMPD Interim Chief Yvette Gentry did provide a brief statement three hours following the shooting, but with limited details including the facts that the suspect had died, the officer was injured and that KSP was the lead.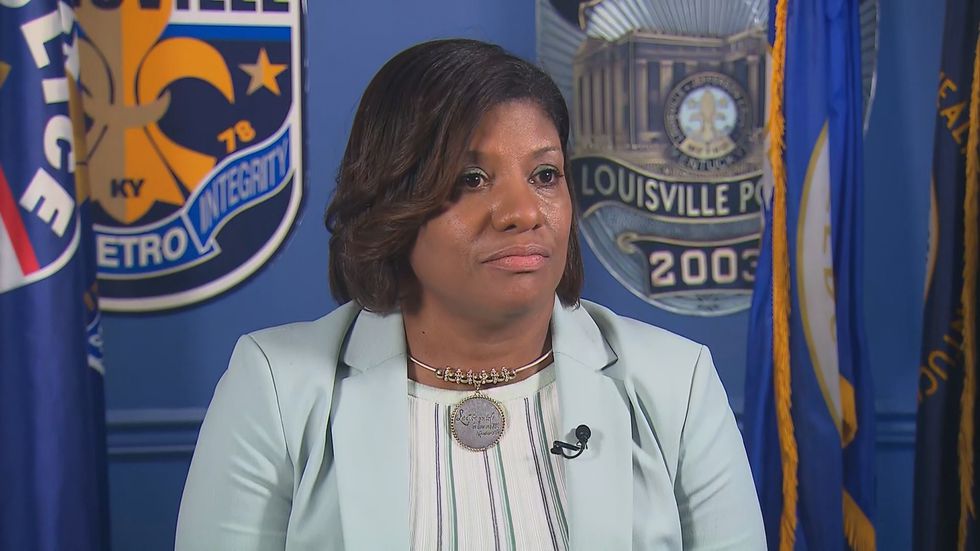 Nothing was said about what lead to the stop, how the officer was injured, or why he fired his weapon.
Following the fatal officer involved shootings of Breonna Taylor and David McAtee, Louisville Mayor Greg Fischer created a new critical incident response team within KSP, asking them to be the automatic lead on OIS's.
KSP spokesperson Sgt. Billy Gregory told WAVE 3 News the department will be following their own policies and procedures while handling the investigation.
"KSP policy does not release details of the investigation until vital witnesses have been interviewed and pertinent facts gathered," Gregory said.
In another message, Gregory added that KSP does not have a timeline for when information will be released and that media should submit open records requests for information that is not made available.
Gentry told WAVE 3 News Troubleshooters Monday that "the purpose of the agreement was to get a third party to handle the investigations when members of the community asked for the reform."
She added that KSP has the authority over the investigation, its records and release.
"I know people are used to getting video from LMPD," Gentry said, "but this process removes us from the investigation for the sake of the investigation being fair and impartial."
She said it would not be appropriate for her to dictate how any part of the investigation is handled.
Monday evening, Gentry released a statement on the ongoing investigation by KSP:
WAVE 3 News also reached out to Mayor Greg Fischer's office and asked if he would advocate for the prompt release of details and body camera video. Fischer's Director of Communications Jean Porter released the same statement issued by Gentry.
Copyright 2020 WAVE 3 News. All rights reserved.