Using the hybrid model, it's back-to-school in Bullitt County
Published: Jan. 19, 2021 at 6:34 PM EST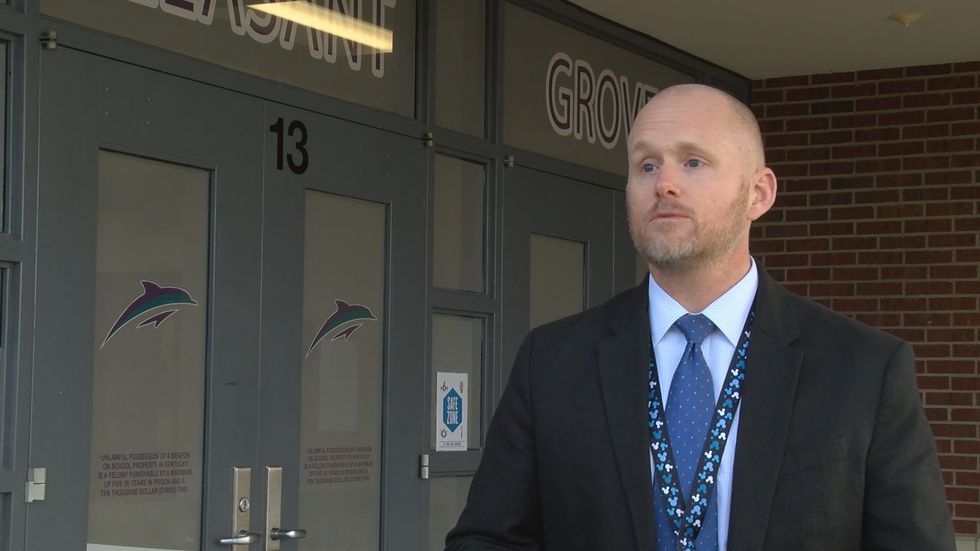 LOUISVILLE, Ky. (WAVE) - It was back to class for students in Bullitt County. The district is operating on a hybrid model to ensure safety.
Superintendent Dr. Jesse Bacon said 70 percent of students in the district decided they wanted in-person learning. Bacon added that both staff and students are glad to be back in classroom.
"Educators have done a great job this entire year with remote learning. They missed their kids, they missed having them in the building and having them in the classroom," Bacon said.
Across Bullitt County on Tuesday, students were social distancing, using hand sanitizer and wearing masks.
Students have not been in class since late October. The district switched to hybrid after virus cases went up. The district said the new plan should keep cases at bay and students in the classroom.
"We're doing a hybrid formula now," Bacon said. "Half of the kids are coming Monday, Tuesday. The other half are coming Thursday and Friday."
Bacon added this plan ensures safe buildings for all. And with safety in mind, Bacon said soon teachers in the district will be vaccinated.
"Kroger is going to be our vaccination provider and so we have been in contact with them now," Bacon said.
Bacon added those vaccinations are slated to begin the week of February 1st.
"We have about 1,200 teachers in total… that have opted for the vaccination, which is about 70 percent of our staff," Bacon said.
When it is time for the shots to rollout the district said it will not be prioritizing staff.
"At this point, it looks like we are going to be able to get all the vaccinations that our staff have requested, so it doesn't look like we are going to have to prioritize," Bacon said.
The superintendent said once the majority of staff gets vaccinated it will be full steam ahead for the district.
Copyright 2021 WAVE 3 News. All rights reserved.