Local couple receives COVID booster shots on Valentine's Day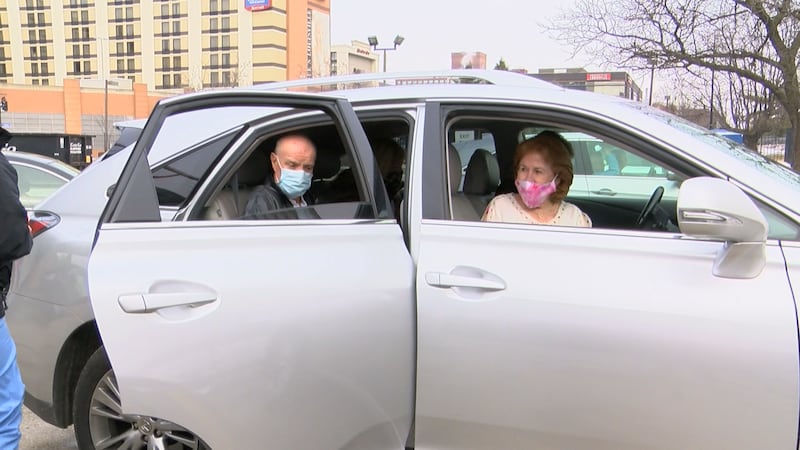 Published: Feb. 14, 2021 at 5:58 PM EST
LOUISVILLE, Ky. (WAVE) - Valentine's Day was a bit sweeter for a long-time Louisville couple as they received their second dose of the COVID vaccine Sunday morning.
Linda and Tom Dues have been together for more than 55 years after meeting as high school sweethearts. Linda was a graduate of Sacred Heart Academy and Tom was a Trinity High School graduate.
"I was a lucky guy that she noticed me at all," Tom said. "Of course I was jumping up and down looking at her."
Linda said they met at a department store, where Tom became her "knight in shining armor."
"One of the other salespersons, a young man, was getting a little 'fresh,'" she laughed. "So I asked Tom if he would save me. He wasn't getting that fresh, but anyway."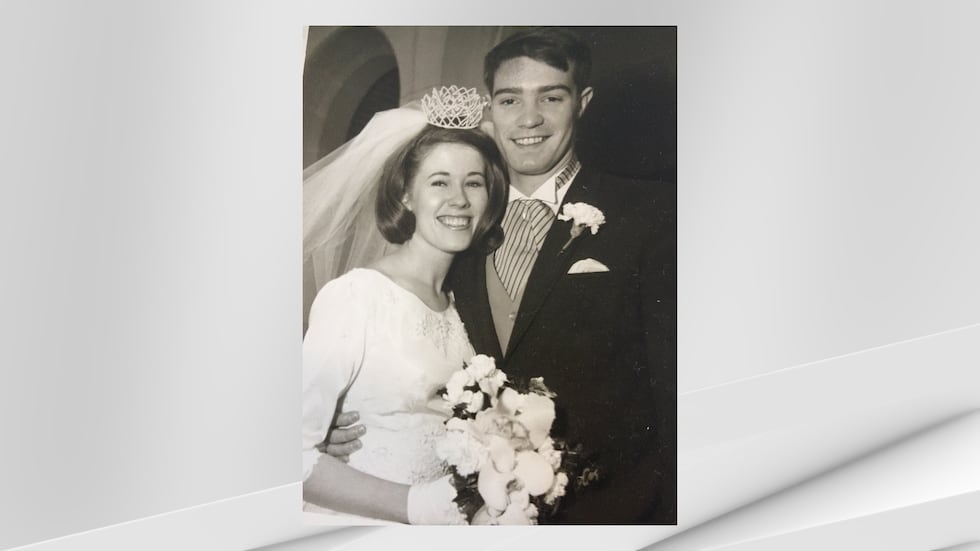 "I just walked over to the guy and said 'I think you better leave her alone,'" Tom said. "And he was bigger than me, so I was hoping that would work. And it did. It did."
The two dated shortly after and got married back on Thanksgiving Day in 1965.
They said they normally plan something every year on Valentine's Day since their marriage. This year, however, was extra special as they both scheduled to receive their booster shot Sunday at UofL Health's vaccine site downtown.
The Dues were part of UofL Health's first group of 70-and-older residents to receive the COVID vaccine.
They were driven to the site by one of their two sons, who are both doctors.
"We are so blessed," Tom said. "Neither of us were in the medical life at all, but our children, both Tom and Dave, wanted to be doctors from way back and they did. And it's incredible how hard they worked to do it."
Linda said the couple was so excited to be able to receive their dose, looking forward to when things get back to normal to travel again and see their grandchildren.
"Hopefully there's a light at the end of the tunnel," she said. "And we can get back to playing tennis and golf. We can still do that, but it's cold."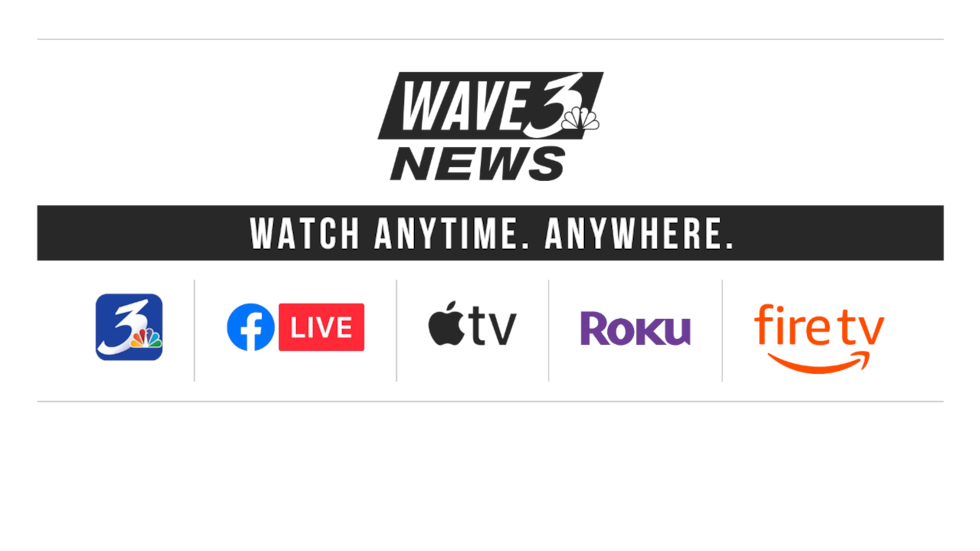 Copyright 2021 WAVE 3 News. All rights reserved.