Behind the Forecast: Hurricane season starting earlier? Why the change is being considered
Listen to Science Behind the Forecast with Meteorologist Tawana Andrew every Friday on 89.3 WFPL at 7:45 a.m.
Updated: Mar. 5, 2021 at 8:37 AM EST
LOUISVILLE, Ky. (WAVE) - Some changes are coming when the National Hurricane Center (NHC) disseminates information before the Atlantic hurricane season begins.
For the past six years, the Atlantic basin has seen its first named storm before the official start date of June 1. Hurricane season has lasted from June 1 through November 30 since 1965. While the start date may not have changed, the end date has been pushed back a few times. First from October 31 to November 15, then eventually November 30.
Typically, the first named storm does not occur until July. Tropical Storm Arthur, however, formed on May 16, 2020. Tropical Storm Bertha formed on May 27, 2020. Here is a list of storms that formed before hurricane season officially began for the previous five years.
For the 2021 Atlantic Hurricane season, the NHC will begin issuing daily Atlantic Tropical Weather Outlooks (TWO) and Graphical TWO at 8 AM EDT on May 15.
"Given recent increased tropical cyclone activity in the Atlantic basin in late May, routine issuance of the Atlantic TWO starting on May 15 offers a service improvement over unscheduled Special TWOs that are issued to discuss the possibility of tropical cyclone
formation prior to the official start of hurricane season on June 1," the NHC said in a statement.
Before this season, the updates were issued if a system could potentially form.
While many look to climate change as a potential reason for the earlier formation of these storms, it's important to note that improving technology has allowed meteorologists and scientists to observe more of what's happening further out to sea in recent years.
Pre-season storms tend to be weaker than those seen during the peak of the Atlantic hurricane season, which occurs during August and September. However, a storm does not need to be incredibly strong to have a significant impact when making landfall.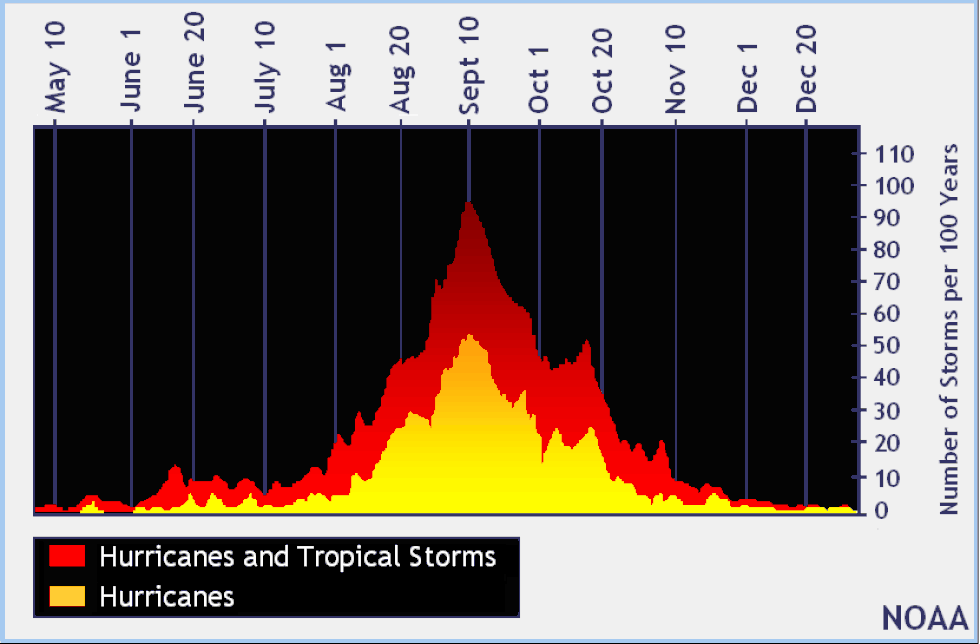 The official start of the Atlantic Hurricane remains June 1 for now. A group of experts from NHC and other branches of the National Weather Service is expected to begin to discuss the change. The World Meteorological Organization (WMO) will meet in mid-March to discuss whether to start the 2022 and subsequent seasons on May 15.
Here are the 2021 Atlantic storms names, according to the National Hurricane Center:
Ana

Bill

Claudette

Danny

Elsa

Fred

Grace

Henri

Ida

Julian

Kate

Larry

Mindy

Nicholas

Odette

Peter

Rose

Sam

Teresa

Victor

Wanda
Copyright 2021 WAVE 3 News. All rights reserved.