Louisville nurse, doctor reflect on anniversary of treating COVID patients
Published: Mar. 17, 2021 at 7:36 PM EDT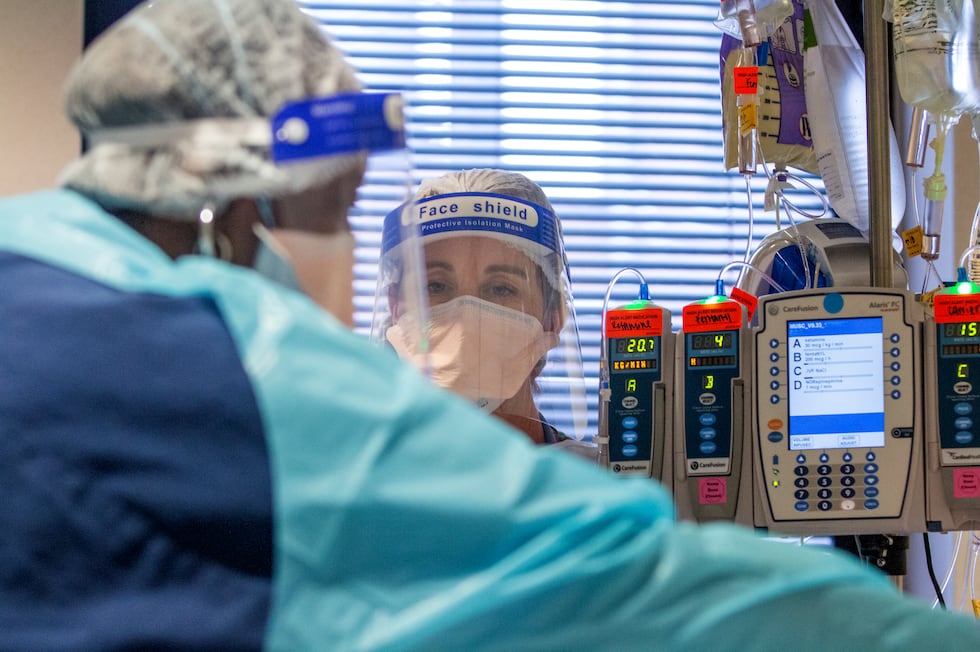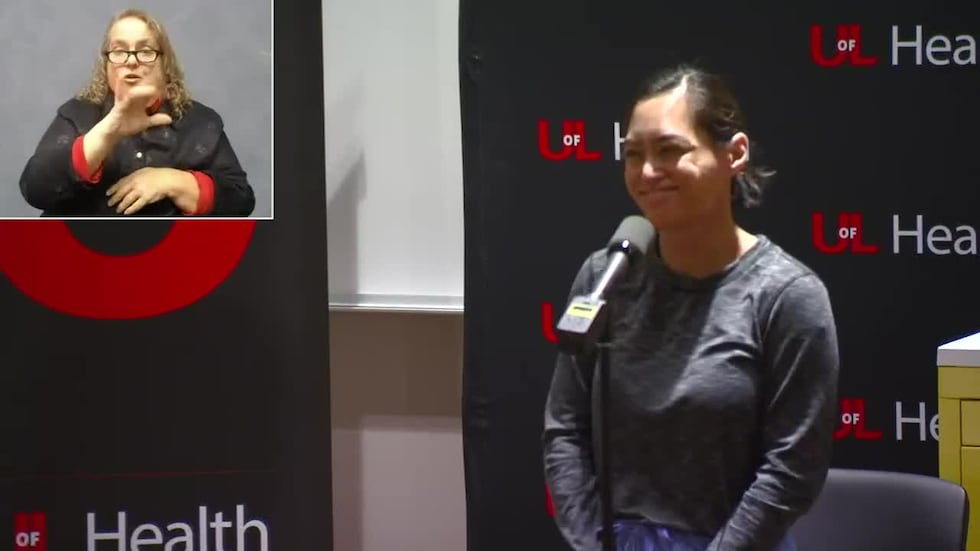 LOUISVILLE, Ky. (WAVE) - St. Patrick's Day marks a grim anniversary for UofL Health - Jewish Hospital.
March 17, 2021 marks one year since the hospital opened its COVID-19 unit. In that time, the team has cared for hundreds of patients diagnosed with COVID-19.
"I remember it in bits and pieces, almost like it was a dream," Dr. Valerie Briones-Pryor said.
Briones-Pryor has spent the last year at Jewish hospital's 7 Towers, a COVID-19 unit tasked with caring for patients until they're discharged or transferred to the intensive care unit for more treatment. She knows many of her patients by name and told WAVE 3 News she still remembers treating her first COVID-19 patient last year.
"He can barely breathe and he was on so much oxygen, and I was scared, because that was first patient with COVID," Briones-Pryor said, "and I just thought 'Oh my gosh are they all going to be like this?'"
At the start of the pandemic, patients were coming to hospital emergency rooms in droves. Doctors and nurses across the country tried to use any methods necessary to keep them alive while also learning on the fly about the deadly disease.
Jewish Hospital's Nurse Manager Angela Lux said hospital leaders met frequently at the beginning of the pandemic to discuss treatment options for possible COVID-19 patients.
"[It was] terrifying," Lux said. "[They] left me nauseous, sleepless, tearful, every time we would have those meetings."
Lux has also been tasked with caring for her staff during the past 12 months, helping her team manage the stress of their jobs and the grief of losing 63 patients over the course of the year.
"To even know these women and men that are on my unit, taking care of these patients is an honor to be able to be a part of that," Lux said.
The course of the virus has since changed dramatically. Nationwide, hospitals are more prepared to diagnose COVID-19 symptoms, gauge how to care for patients and ultimately keep those patients alive. Furthermore, vaccines have successfully been keeping people out of hospitals altogether.
At Jewish Hospital, the number of COVID-19 patients has dropped from 50 at the height of the pandemic to only four.
Lux said the drop in cases has given the staff in the COVID-19 unit energy to keep fighting, hoping the worst of the pandemic is behind them.
"That was a nightmare and now this is the sunrise," Lux said.
Copyright 2021 WAVE 3 News. All rights reserved.