Louisville pastors in support of school choice law briefed on potential impact
Published: Apr. 6, 2021 at 7:46 PM EDT
LOUISVILLE, Ky. (WAVE) - A group of west Louisville pastors met Tuesday to learn more about how a controversial new law they support will affect their organizations moving forward.
The school choice bill, House Bill 563, was vetoed by Governor Andy Beshear, but overridden in the Senate, then in the House by just one vote last week.
Lawmakers, school choice advocates and members of the Kentucky Pastors in Action Coalition sat in clusters of chairs at the Midwest Church of Christ Tuesday afternoon.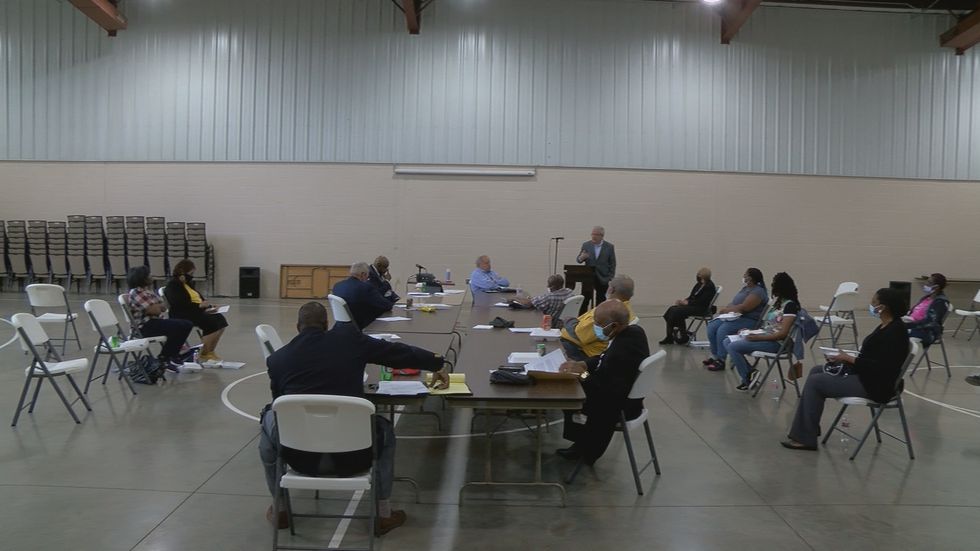 The new law would create a $25 million scholarship fund, financed through tax credits, that can be used at private or public schools by families meeting certain income thresholds.
Advocates claim it gives lower income families more educational choices.
Derek Wilson, the head of Destiny Academy, who'd be impacted by the law, said that's needed in west Louisville.
"We have to have a level playing field," Wilson said. "So that we are able to put our children in the proper situations that will cause them to be able to grow and be productive."
State Rep. Jerry Miller (R-Louisville) helped craft the final version of the legislation. At the meeting, Miller said its intentions of helping underserved students need to be tracked.
"If the enrollment of these schools stay exactly the same, and the demographics stay exactly the same," he said. "The next time we try to do anything like this, they'll say, we told you so."
Those against the bill said it's especially harmful to rural districts, unconstitutional and takes away public school funding.
Tuesday, the group of church leaders pushed for the swift implementation of HB 563 by Kentucky's executive branch, mentioning desire for swift action by Governor Andy Beshear and the state revenue department.
"We've got to stop playing with this," Jerry Stephenson, a member of the Kentucky Pastors in Action Coalition said. "This is not a political football. We've got to say to this governor, you've done what you say you're going to do, vetoed, but the legislature has spoken."
Advocates for the law speaking at the event told the group it could take months to get regulations in place and it's full impact may not be felt by next school year.
The law is set to go into effect in July. There is a possibility it could face a legal challenge, which was acknowledged by those at the Tuesday event.
Copyright 2021 WAVE 3 News. All rights reserved.