Louisville restaurant offers employees vaccine incentive
Published: Apr. 9, 2021 at 8:00 PM EDT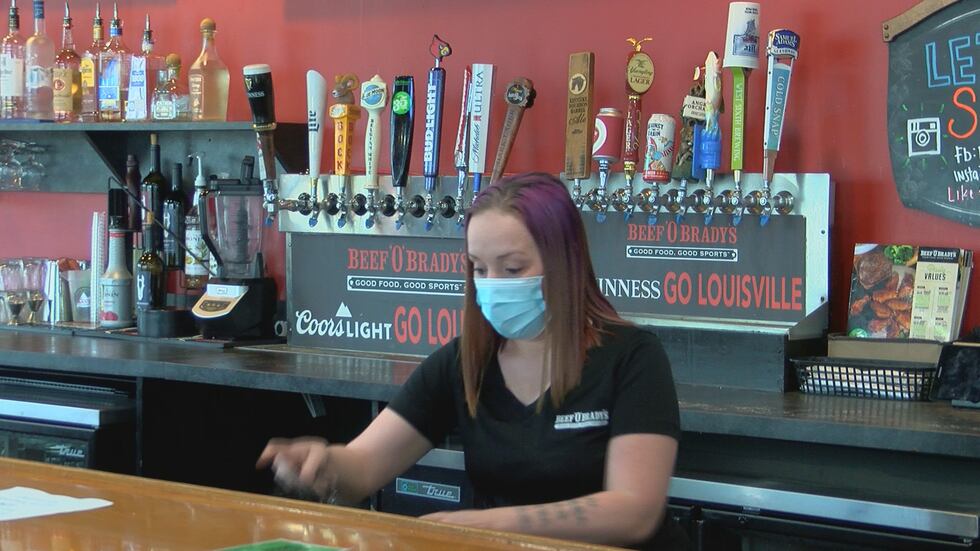 LOUISVILLE, Ky. (WAVE) - As more people become eligible to get the COVID-19 vaccine, some local businesses are getting creative when it comes to encouraging employees to sign up for one. From gift cards to extra time off, many business leaders hope the additional motivation will help WAVE Country get back to normal.
At Beef O'Brady's, a vaccine incentive program started a couple of weeks ago and will last until the end of the year for current workers and new hires. If they get the shot, they will get a $100 gift card to a business of their choice provided by the company.
Managers said the coronavirus vaccination is not a requirement to work at the restaurant, but they feel it will be critical for getting restrictions lifted.
"We in the hospitality industry really just want to get back to normalcy," Bryan Anderson, Beef O'Brady's District Manager, said. "We'd love to see every seat filled and really just allow people to express their gratitude to our team."
So, they thought they'd give employees a little extra incentive across Beef O'Brady's stores, and the rest of their restaurant group, which includes more than 220 locations.
Anderson said the incentives program has been popular among employees so far.
"The response has been amazing," Anderson said. "I think everybody understands the importance of the vaccine as they work in the hospitality industry."
The gift card incentives program started several weeks ago.
Copyright 2021 WAVE 3 News. All rights reserved.