Vaccination may open opportunities for the COVID-conscious during Derby season
Published: Apr. 19, 2021 at 6:43 PM EDT
LOUISVILLE, Ky. (WAVE) - After a competition with no spectators and a 2020 Kentucky Derby season with fewer social gatherings and more social distancing, fans are finally just days away from a Run for the Roses where they will be sitting under the twin spires.
As the city awakens heading into the first Saturday in May, it might also feel as though those living in it are reaching the final stretch of the pandemic.
Whether that ends up being the case or not, health officials said this Derby season, people will still want to be mindful of COVID-19. Cases have kept growing since early April.
"The numbers have been slowly increasing since that time," Dr. Mark Burns, an infectious disease specialist at UofL Health said.
To fight the virus, but keep the horses on the racetrack, Churchill Downs has laid out pandemic precautions including limited capacity, social distancing and a mask requirement.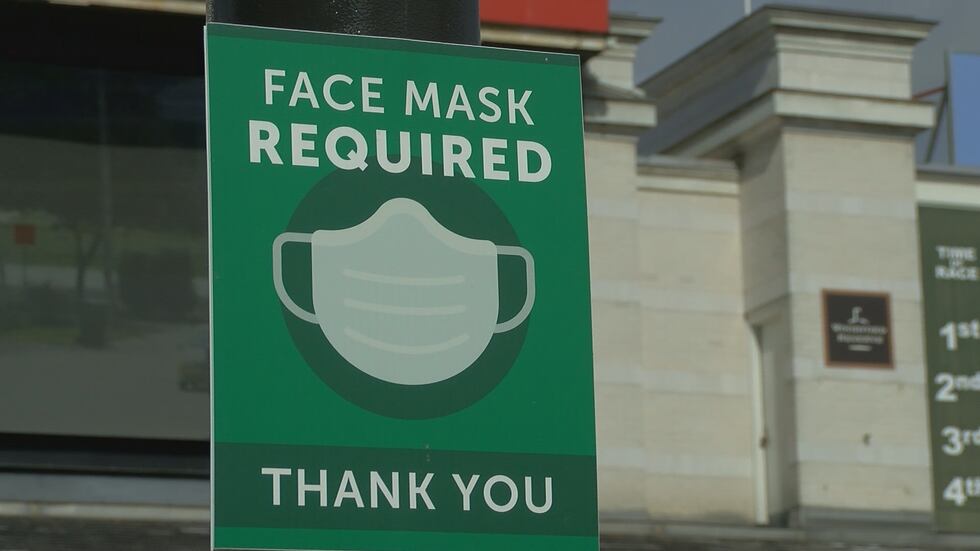 However, even if someone is watching from a neighborhood party, they'll still want to keep several things in mind.
"Where you're going, you want to think about the behavior of the people attending the event," Burns said.
For example, will there be shouting or singing? Are people likely to take off their masks or get close to each other? Also, how long is the event, and will it be outdoors?
Burns adds that people should be mindful of the prevalence of COVID-19 if they're traveling to festivities, stating that locations with higher rates present more risk of contracting the virus.
While those considerations have remained constant through the pandemic, some recommendations are slightly different this year thanks to vaccines.
"If you have one single household with another single household, and they've both been vaccinated and have been in a private setting, then, yes, they can go without masks," Burns said.
For those fully vaccinated, that also goes for gatherings with one other household with people who aren't highly susceptible to COVID-19 or at risk of a severe reaction from it.
In public, Burns said experts are still recommending wearing a mask around others.
"Not so much to protect you, but to protect others," he said. "If you're fully vaccinated, chances are, you wont get sick if you inadvertently become infected, but studies are still ongoing. Talking about if you can actually spread COVID to other people who would be more susceptible. Again, that's why we get people to where masks in public, even though you're fully vaccinated."
Burns notes someone is not considered "fully vaccinated" until two weeks after they've received the final dose of their respective vaccine.
Copyright 2021 WAVE 3 News. All rights reserved.