Rainy Thurby 2021 draws crowds after previous year with no fans
Published: Apr. 29, 2021 at 5:52 PM EDT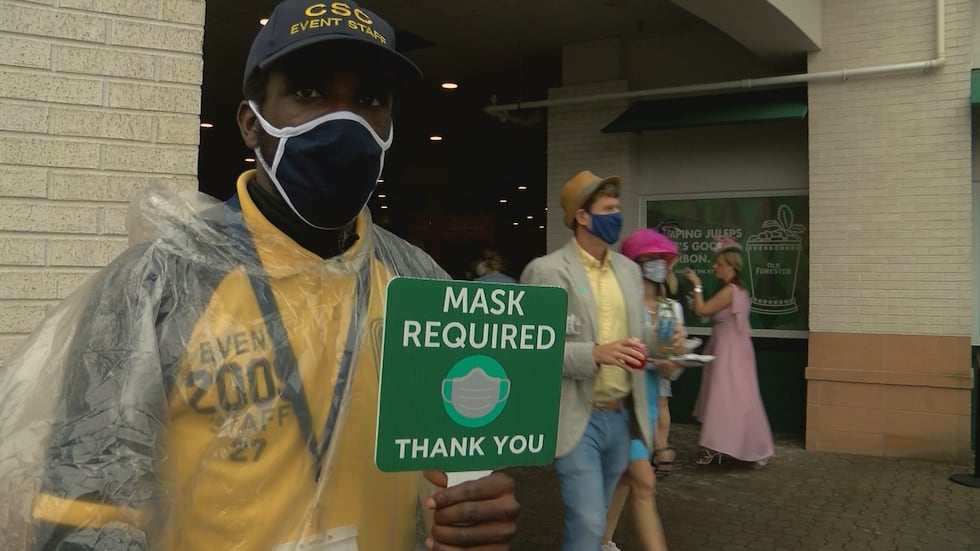 LOUISVILLE, Ky. (WAVE) - Over the years, Thurby has grown into another big part of Derby Week, with people showing up to kick off their weekend.
The fan-focused event last year was held in front of a largely empty Churchill Downs due to COVID-19 restrictions, preventing the usual fanfare from happening. However, that did not happen this year; a light drizzle brought out ponchos, but that didn't stop people from placing bets and cheering on horses.
COVID-19 precautions are still in place at the track. The most visible of them is a mask requirement for those who aren't actively eating or drinking. There are also social distancing markers at betting windows and reduced capacity.
Becky Gilliam, who is from Bardstown, told WAVE 3 News she has attended three Thurbys so far.
"We always have a lot of fun," she said. "It's nice for us girls to get together because we have a place we can eat. We get to see the horses and the races."
Gilliam added that being at the track feels good after a year of living through a pandemic.
"It is incredible," she said. "We're so happy and it's not even raining. It's awesome. COVID is being put behind us we hope. So, we're happy to be here."
Workers with signs are also going around Churchill Downs reminding people they're required to wear masks.
Copyright 2021 WAVE 3 News. All rights reserved.