Councilwoman calls on LMPD chief to explain west Louisville barricade decision
Published: May. 5, 2021 at 6:03 PM EDT
LOUISVILLE, Ky. (WAVE) - A Metro councilwoman is calling on LMPD Police Chief Erika Shields to explain why the department placed barriers around one of the only grocery stores in the West End heading into Derby weekend.
Police put concrete stops at the Kroger at 27th and Broadway, Dino's at 26th, and some other spots nearby on Friday and Saturday, according to the Department.
That caused Kroger to temporarily cut down its hours.
Paula McCraney, Metro Council District 7, said she wants someone to take responsibility for the decision and the LMPD chief to explain why it was made.
McCraney wrote about her thoughts in a recent Facebook post.
Ben Jones, who owns Better Days Records near 26th and West Broadway, said it caused issues for customers over the weekend.
"During Derby time, we service a lot of people, who want to have cook outs, who want music to play on their porch," he said.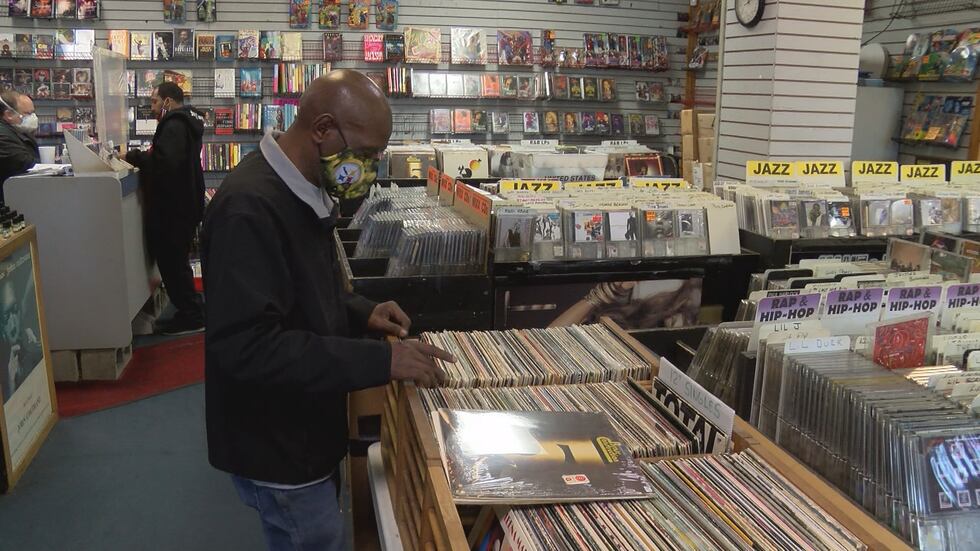 Jones said, in the past, similar measures were taken during protests that led to damage, but never preemptively around Derby before.
"I have no idea," Jones said, speaking to why the barricades were used. "Like I said, I have no idea because again there's not been any type of confusion or corruption or anything crazy."
Jones said he'd rather see patrols that keep people moving, instead of completely stopping them.
LMPD said the barricades were used to block traffic, but not pedestrians, for what it calls the 'safety and security of citizens and businesses'.
LMPD released the following statement Friday:
"LMPD has placed traffic barriers at Kroger at 27th and Broadway, Dino's at 26th and Broadway and a vacant lot located on Broadway. Business owners in Lyles Mall, as well as those in the 2600 and 2700 blocks of Broadway, were all notified earlier this week of the arrangements. Plans were also made to accommodate scheduled deliveries and early morning arrivals for a daycare and dialysis center in the area. Following careful consideration, particularly as it relates to risk vs. safety, these measures are being taken to ensure the safety and security of citizens and businesses in that area. It should be noted that the barriers are being erected solely for the purpose of traffic control and will not impede pedestrians in that area. Several entrances to Kroger will remain accessible until 8:00 p.m., and Lyles Mall may be accessed through these entrances as well."
McCraney said she was mortified by what she saw, as some in search of groceries were unable to access the store.
"It just rings out a signal that says we're going to barricade this area because we don't want to be bothered by it," McCraney said.
She adds she isn't against being proactive regarding traffic issues and Derby cruising, but wanted LMPD to seek more community input before making the decision.
"I don't think that would happen in any other area," McCraney said. "So, my thing is I know there needs to be something done about traffic and cruising and any type of ruckus behavior during derby weekend."
Jones said he'd like to see better communication with the public and policies that don't leave the West End feeling left out of Derby celebrations.
"Don't stop the party before we put the needle on the record," he said. "Let us dance too. If something happens, fix it. Help control it, but don't stop the party before we even get started."
While Churchill downs and Kroger didn't make the barricade decision, the organizations are donating to a non profit that helped shuttle people to other groceries during the disruption.
Churchill Downs released the following statement:
"While the Kentucky Derby is traditionally a time of celebration, we realize that it can also bring with it unexpected inconveniences to our community. Even if decisions leading to those inconveniences are not ours, we are always interested in being part of the solution when possible. When we heard about barricades surrounding a Kroger in the West End of Louisville that resulted in modified hours of operation, and understood the barriers to access that created for people in that community, we were thrilled that our long-time partner Kroger was eager to join us in offering support. Together we are supporting The Hope Buss, a nonprofit organization that stepped up to shuttle West End residents who were affected by the restricted hours to grocery stores in order to get the items that were needed right away."
Copyright 2021 WAVE 3 News. All rights reserved.