Louisville woman learns how to walk again for son's wedding
Published: May. 6, 2021 at 6:10 PM EDT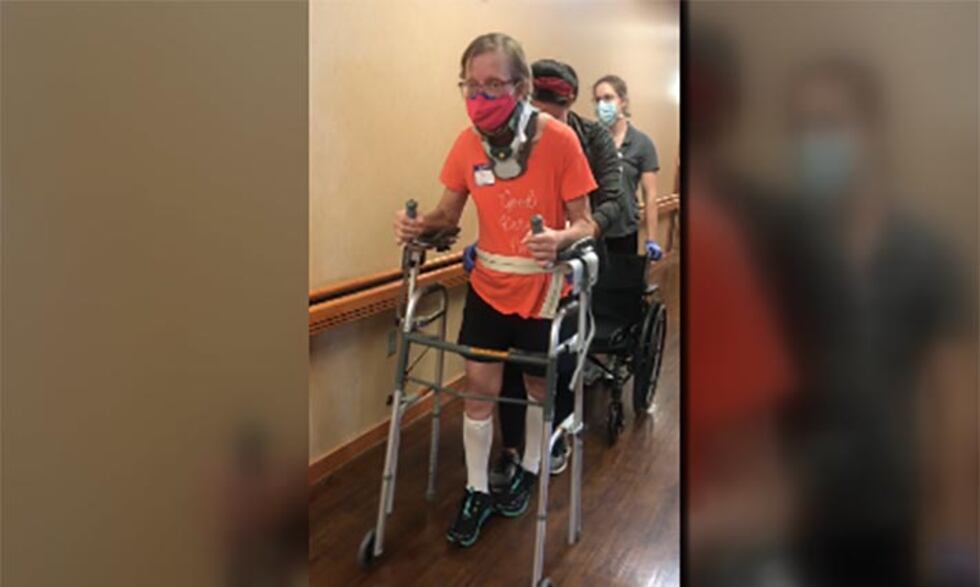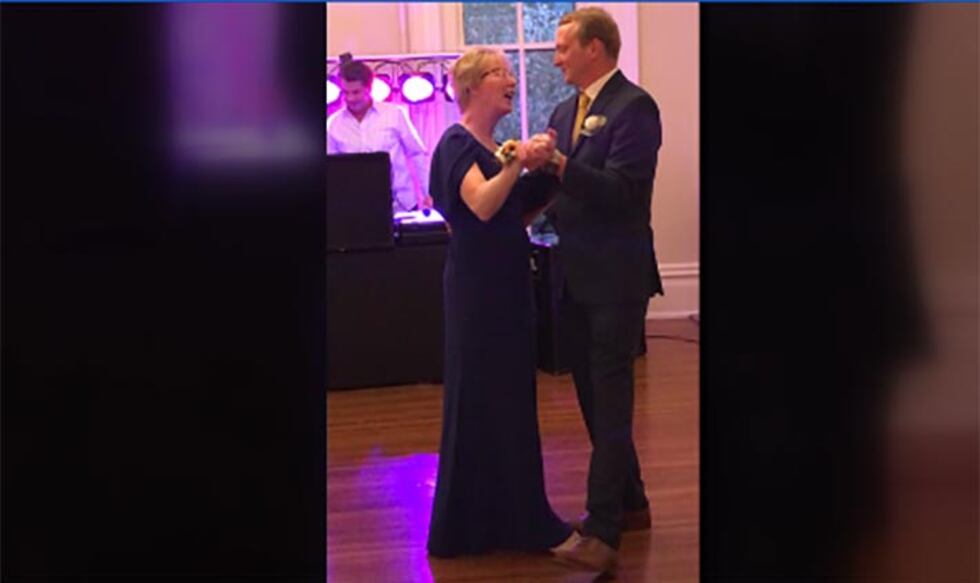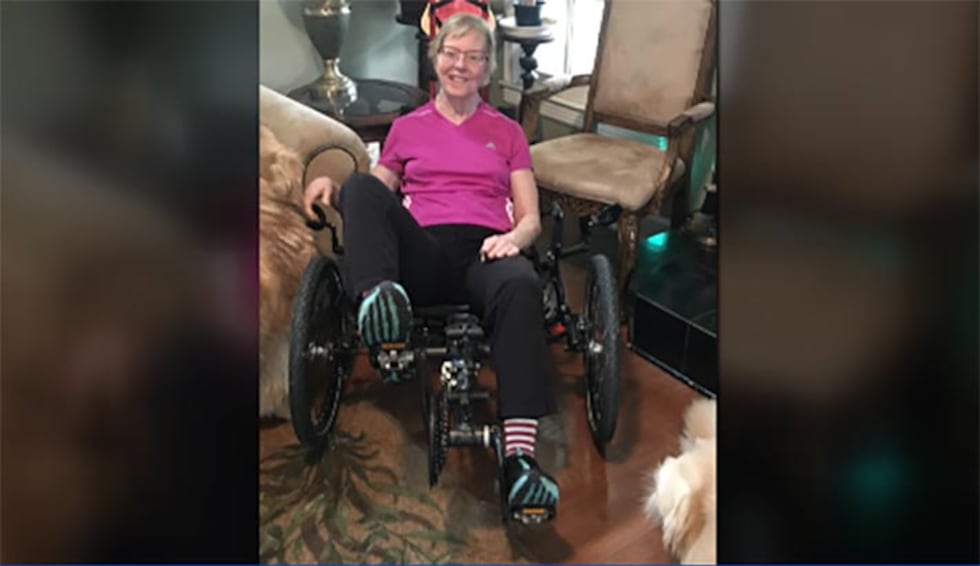 LOUISVILLE, Ky. (WAVE) - On July 11, 2020, Petrina Crabtree was riding her bike down a residential street in Louisville. It's a passion for her and a road she's biked on several times before. However, this time it would change her life.
As she was biking down a hill, Crabtree's front wheel apparently got caught in a crack, launching her forward. Although she had a helmet on, the position of her landing led to traumatic injuries.
"The first thing I realized was I could not feel my legs at all," Crabtree said. "I was at UofL for three weeks, which apparently during that time I had a spinal surgery, a fusion. Apparently, I broke my spine or I fractured my spine I think from C4 to C9. So it was an extensive injury."
In addition to a significant spinal injury, the Louisville mother also suffered multiple face fractures. She had to learn how to walk again, eat on her own, and try live an independent life. As she faced months of surgeries and rehabilitation, Crabtree had one goal in mind – to dance with her son at his wedding less than a year away.
The Frazier Rehabilitation Institute with UofL Health guided her through months of in-patient physical and occupational therapy. For outpatient, Crabtree was put on a treadmill in a harness five days a week. She spent a majority of her day fighting for her life back. Her doctors said they encourage patients to have goals to work towards something in recovery.
"When they tell me a goal, I try to work with that," Dr. Camilo Castillo said. "Not everybody has the outcome that Petrina had. I'm happy obviously that she had this outcome, but I don't remove hope from anybody. So, it's very touching to me when people say I want to do this."
After months of hard work and family support, Crabtree made it to the dance floor for that special dance with her son.
"As a mother, there's nothing more exciting than to be able to stand up and dance with your son at his wedding," Crabtree said. "It was just unbelievable and a moment I will just cherish for the rest of my life."
Now that Crabtree met that goal, her next one is to ride a bike again.
Copyright 2021 WAVE 3 News. All rights reserved.