Pandemic accelerates partnerships, has other impacts on animal shelters
Published: May. 10, 2021 at 7:03 PM EDT
LOUISVILLE, Ky. (WAVE) - Throughout the past year, pet adoptions have increased during the pandemic. As more and more people get vaccinated, many animals will be staying home as their owners head back to school or work.
At animal shelters in Kentucky, the challenges that came with 2020 and beyond have been paired with opportunity.
Be it a hurricane, tornado or some other type of crisis, if people and their pets are displaced, groups like Code 3 Associates are often standing by to help out.
"Whether we're transporting animals out ahead of the storm or we need support to help with reunification with people and their animals after the storm," Eric Thompson, Executive Director of Code 3 Associates, said.
The disaster response team relies on a network of shelters to keep animals safe.
Organized by the Bissell Pet Foundation, the system, called the National Shelter Alliance, grew last week to include the Kentucky Humane Society.
"Really building this network, that's what we're trying to do functionally is make physical changes, boots on the ground, for rural shelters with partners like Kentucky Humane," Thompson said.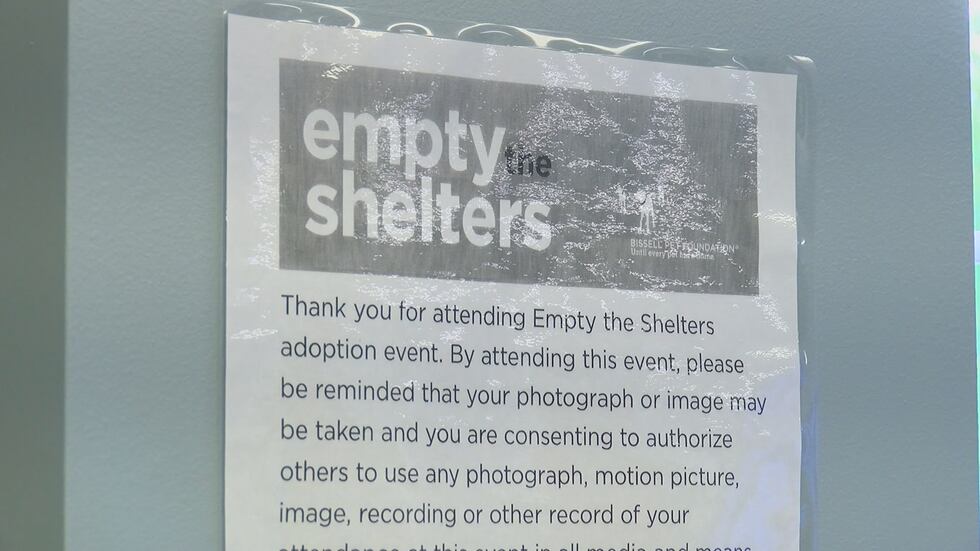 Over the past year, the need for that became even more apparent as the movement of disaster response teams was limited and local shelters had to depend on each other.
"The pandemic accelerated this program because we had so many places that couldn't get in person help during these disasters," Thompson said.
In Louisville, the potential return to post-pandemic normalcy was marked by an #EmptyTheShelters event last week.
During this event, 60 pets were adopted at KHS. Financial support from BPF helped reduce fees.
The event capped off a year of increased adoptions nationwide, and a recent rise in animal intake. Experts said there could be a number of reasons for that.
A KHS spokesperson said the organization has not seen an increase in animal surrenders due to the pandemic and the return to work.
The shelter added the number of animals they are caring for is now comparable to pre-pandemic levels.
"There's an uptick right now in intake," Kim Alboum, Director of Shelter Outreach and Policy at BPF said. "Part of that is kitten season and puppy season and the warm weather. So, you know, until all the data is in, I'm not really sure we can really say that is what the uptick is for."
One thing for certain about the impacts of 2020 is that adoptions are up and shelters are excited about the momentum they've seen.
Copyright 2021 WAVE 3 News. All rights reserved.