Pipeline shutdown has potential to impact Louisville gas prices
Published: May. 11, 2021 at 7:38 PM EDT
LOUISVILLE, Ky. (WAVE) - Gas prices across the country are on the rise after a cyberattack on one of the America's largest fuel pipelines.
Colonial Pipeline has been forced to temporarily shutdown the pipeline, carrying roughly 45 percent of fuel consumed in the East Coast.
Drivers in Jefferson County are already beginning to feel the impact.
"I saw $3.19," customer Michael Perry said. "I'm like, man, I cant be driving as much."
Perry stopped into the Better Way Food Mart on Cane Run Road.
Across town on Hurstbourne Parkway, the cost to fill up was only several cents lower. In the past week, prices have increased significantly.
"Kentucky had the second largest weekly increase at 12 cents per gallon in the entire country," AAA spokesperson Lynda Lambert said.
The state average is $2.84 per gallon, according to AAA. Nationally, its right under $3.00 and in Louisville, specifically, Tuesday's average was $3.06.
"I still have to get gas," Perry said. "So, at the end of the day, it don't change too much, just a little more money I've got to put in my car now."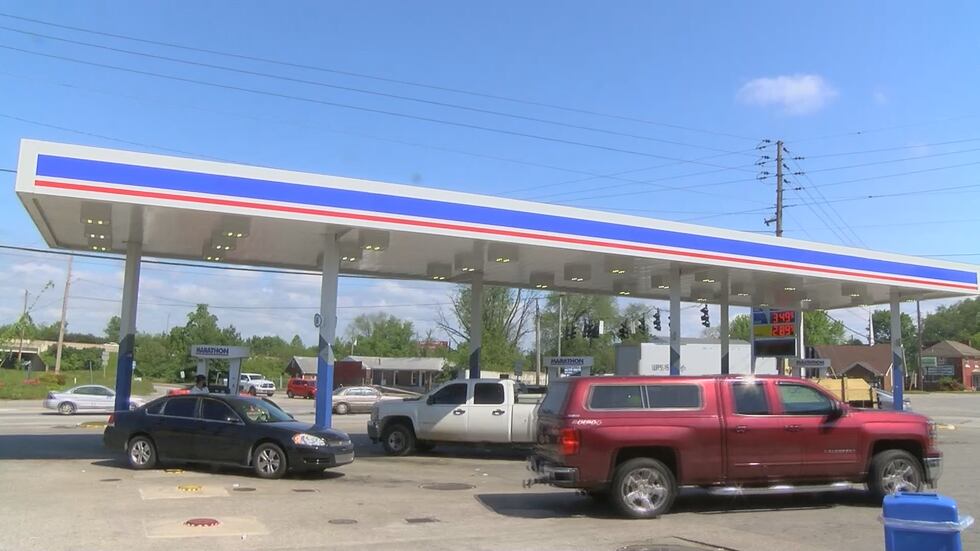 In Indiana, according to Gas Buddy, averages are also hovering around three dollars.
So, why the increase?
To start, Lambert said summer blend gas is more expensive and travel demand is up.
"Right now, we would typically see gas prices going up anyway," she said. "Then you factor in the Colonial Pipeline shutdown."
AAA said the shutdown is expected to hit the Deep South and East Coast the hardest.
"So, we're not exactly in the crosshairs in Kentucky, but we are on the fringes," Lambert said.
Lambert adds Kentucky and Indiana are not directly supported by the Colonial Pipeline, but it is among the largest in the country. Meaning the amount of gas flowing through it can impact prices across WAVE Country.
"It really depends on how long this shutdown continues," she said. "If they get up and running by the end of the week, I've heard some experts predict that we could bounce back to normal pretty quickly, but gas prices can be volatile and it is hard to project exactly what will happen and when."
Perry said the thought of forking out more money has him joking that he'll be trading in his four wheels for two.
"I might get a bike," Perry said. "If it does, it's going to be scary though because I cant imagine it going higher than $3.19, $3.20 right now."
AAA projects prices could continue to go up by as much as 7 cents this week.
Copyright 2021 WAVE 3 News. All rights reserved.