Lester Holt to host 'Nightly News' from Louisville next week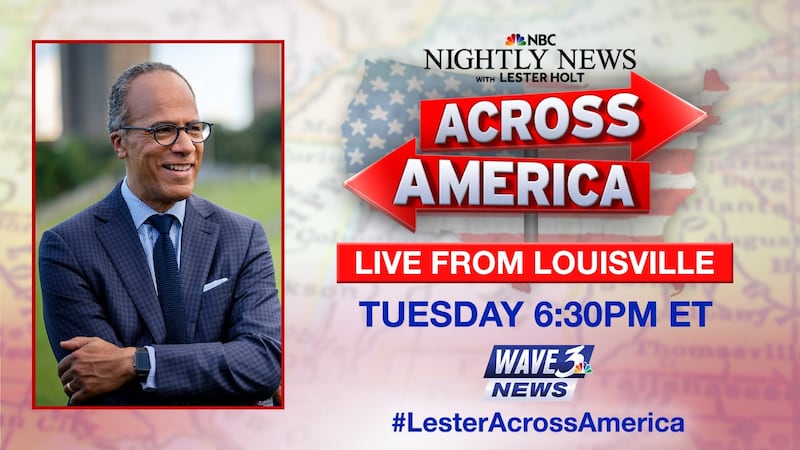 Updated: May. 12, 2021 at 4:10 PM EDT
LOUISVILLE, Ky. (WAVE) - NBC News anchorman Lester Holt will anchor "Nightly News" from Louisville on Tuesday.
You can watch the half-hour "Across America" newscast on WAVE 3 News at 6:30 p.m. Tuesday.
Part of the show will focus on policing in Louisville, which had become a lightning rod following the deadly Breonna Taylor shooting last year.
Holt will interview Taylor's mother, Tamika Palmer, during the newscast, as well as new LMPD Chief Erika Shields.
The show also will explore the generational differences in the way Americans have advocated for change, and the city's role in the push for racial equality.
Wednesday at 4 p.m., WAVE 3 News' Dawne Gee will interview Holt about his upcoming visit.
As part of NBC's "Across America" series, Holt also will broadcast from Orlando, Cleveland, Seattle and Los Angeles next week.
Copyright 2021 WAVE 3 News. All rights reserved.