UofL Hospital employees uncover human trafficking case, reunite woman with family
Published: May. 12, 2021 at 11:01 PM EDT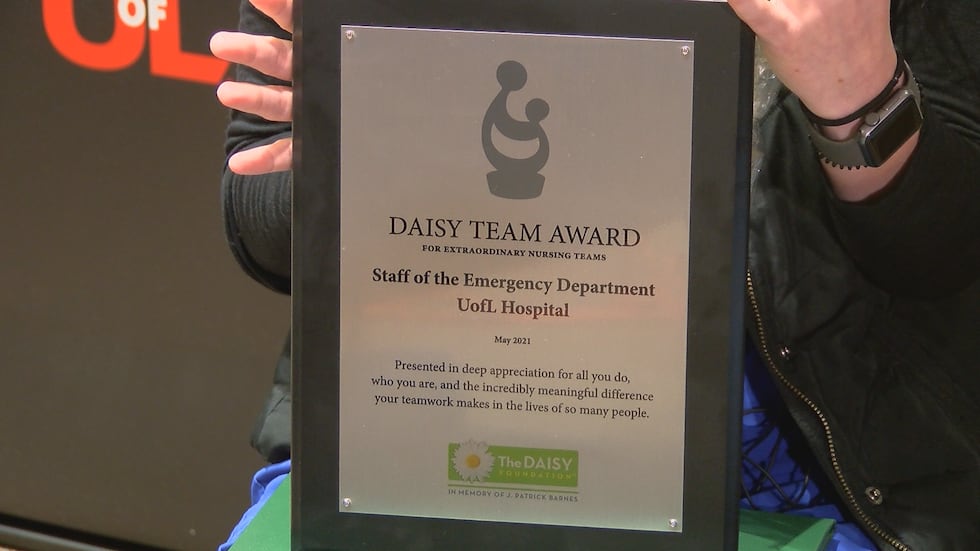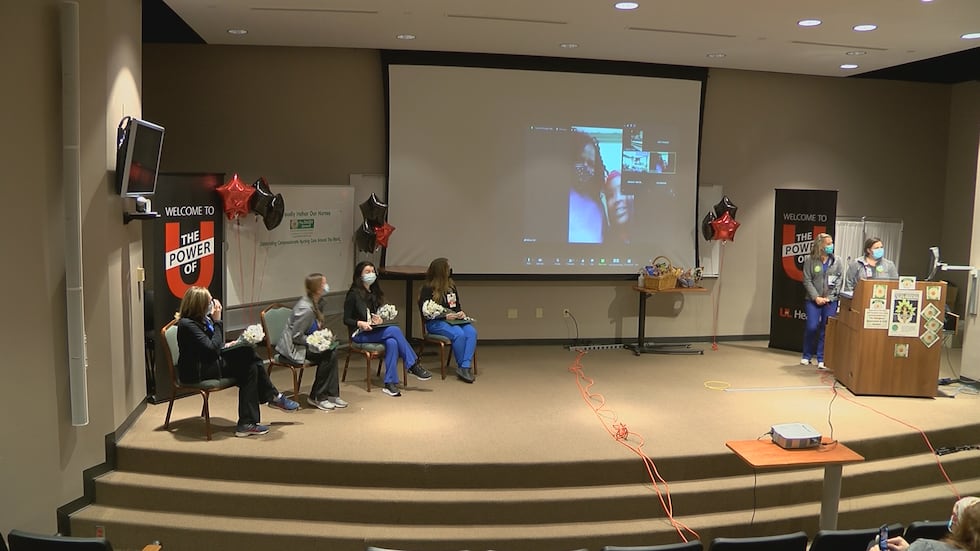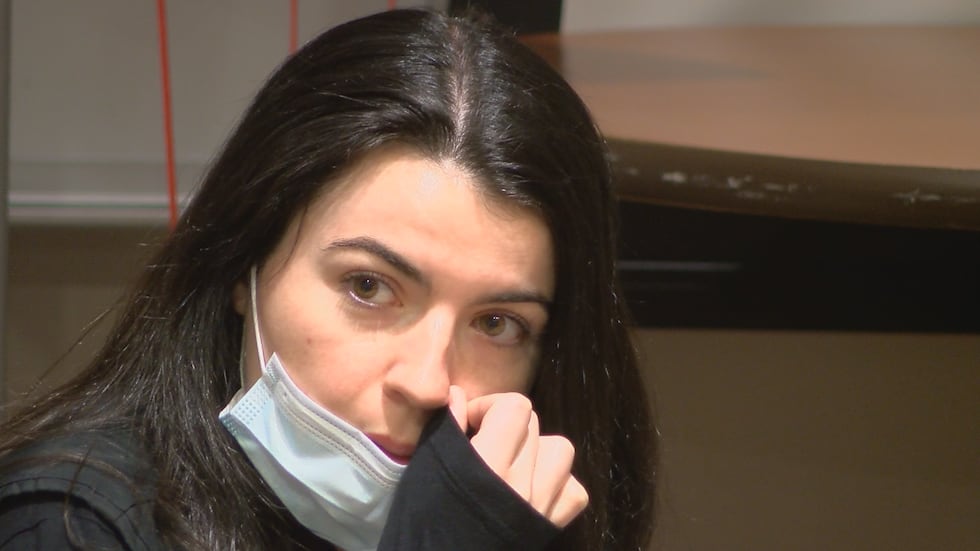 LOUISVILLE, Ky. (WAVE) - A case of human trafficking was discovered by observant Emergency Department staff at the University of Louisville Hospital in March.
The team of medical staff members whose intuition led to the reunification of a 20-year-old Georgia woman and her family was recognized Wednesday.
Ashley Huskey, Dr. Emily Thomas, and Kalyn Scheidler spoke about the experience after their unit won the Daisy Award for Extraordinary Nursing Teams.
It all started when a patient showed up and something didn't feel right.
"It was in the middle of the night," Thomas said. "She had nowhere to go. I remember talking with Ashley and I think my exact words to her were 'I'm concerned she could be trafficked,' not that she was actively being trafficked."
Soon after deciding not to discharge the woman, the feeling of concern the staff felt led to an unthinkable discovery.
"My gut was telling me to put her name in the Google search bar," Huskey said. "So, I did and she popped up as a missing person. There were ads; she was all over Facebook profiles and everything."
Thomas said she was shocked by the discovery.
"I looked at Ashley and was like, 'Oh my gosh, did we really just find somebody that was a missing person?'" she said. "It was a wild experience. I got like full chills when my co-resident texted me."
During the ceremony on Wednesday, the woman, who was missing for half a year, and her mother surprised the team by appearing via Zoom to thank them.
"Thank you all so much for everything that you have done," they said. "Words can't express how I felt when I got that call."
The brief words brought tears to the eyes of the award winners who said, at the end of the day, they were just doing their jobs.
"To see her up there today was really emotional to see that she's still with her family and doing well," Scheidler said. "To hear her voice say thank you again is super sweet and emotional."
The team said what they did was instinct, but also part of their training.
Copyright 2021 WAVE 3 News. All rights reserved.