Doctors urge more people to get COVID shot as mask restrictions lift
Published: May. 14, 2021 at 9:42 PM EDT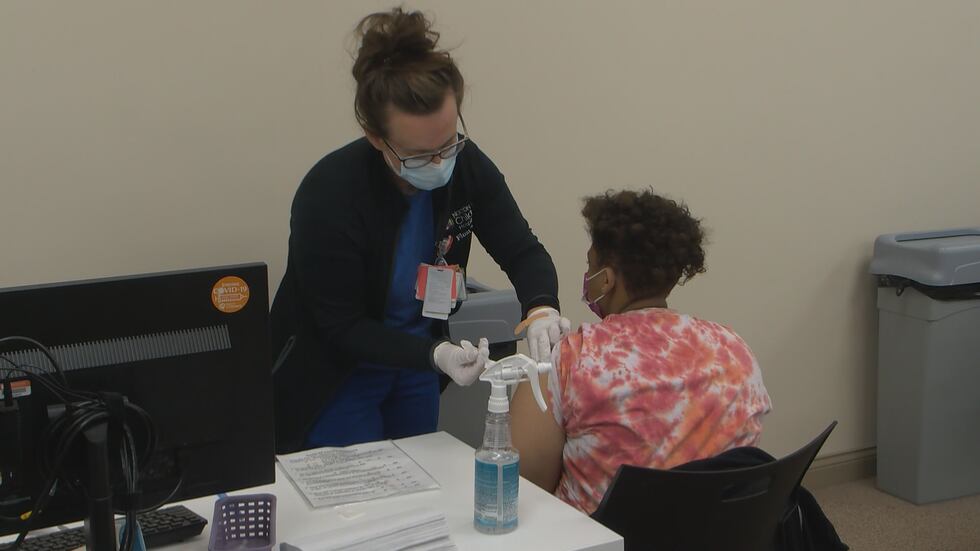 LOUISVILLE, Ky. (WAVE) - Right now, nearly all new COVID-19 infections are coming from people who are not vaccinated, according to the Centers for Disease Control and Prevention.
For some, like children, it's out of their control, but there's still a large portion of the population who have decided not to get the shot.
In Indiana, 99.3 percent of all current cases are from people who haven't received it yet.
"If you are not vaccinated, your odds of getting COVID are 1 in 29, while your odds of being hospitalized with COVID are approximately 1 in 525," Dr. Lindsay Weaver, ISDH Chief Medical Officer, said. "If you are fully immunized, your odds of being hospitalized increase to 1 in 50,394."
According to Norton Healthcare, people still dying of COVID are also those who haven't gotten the vaccine and face other factors like being older than 50, immunocompromised, or having a chronic health condition.
As more and more people get back to pre-pandemic behaviors and mask requirements lift, doctors warn the virus still exists and it can be very difficult to tell who truly has been vaccinated, putting those who haven't gotten the shot potentially at risk in public.
"I want to go to a concert," Dr. Monalisa Tailor, Norton Healthcare, said. "I would like to hang out with my friends and just do a trivia night. It would be fantastic, but I can't go around to each table and ask everyone, hey have you been vaccinated, have you been vaccinated?"
If people are not concerned about their own health, doctors said they should consider there are still others who haven't been able to get the vaccine such as children, or those with compromised immune systems.
"If you're a child under the age of 12, you cant get a vaccine yet," Tailor said. "That might be later in the summer where we're even talking about getting kids vaccinated. We know kids get the infection. Thankfully, not a lot of their symptoms are as bad, but I don't want a child to have to go through this either."
Tailor said, if parents have an unvaccinated child, they should get vaccinated, be cautious about their exposure and have them wear a mask.
Copyright 2021 WAVE 3 News. All rights reserved.