Doctors share lifesaving technique for gunshot victims
Published: May. 20, 2021 at 6:20 PM EDT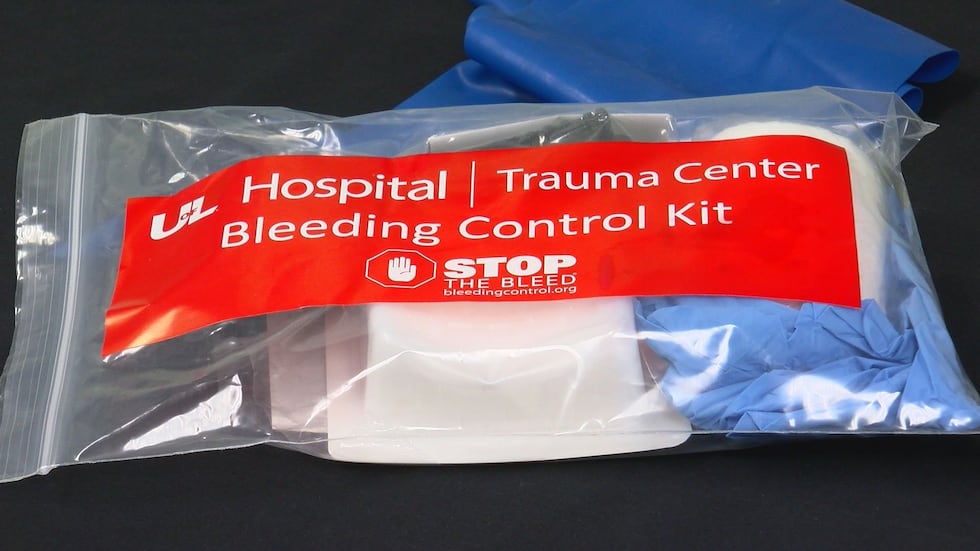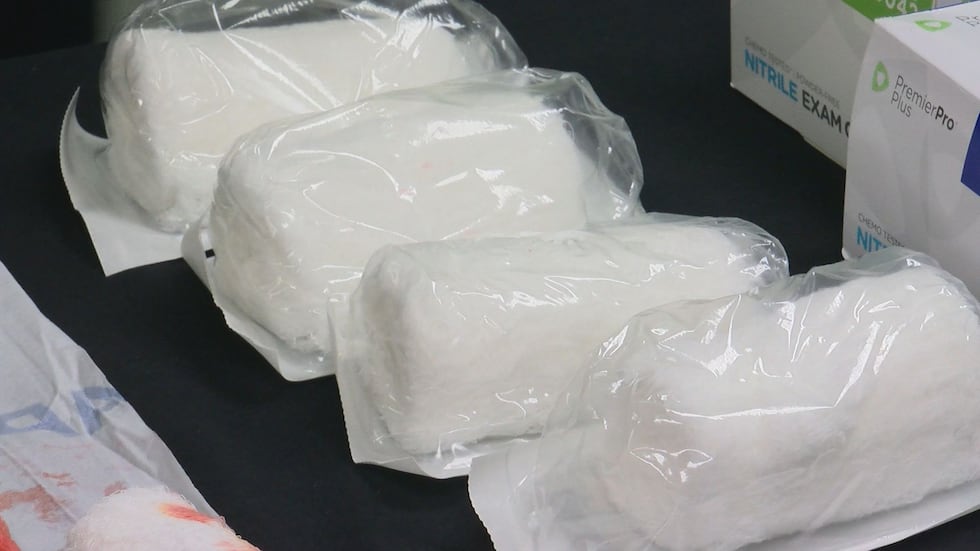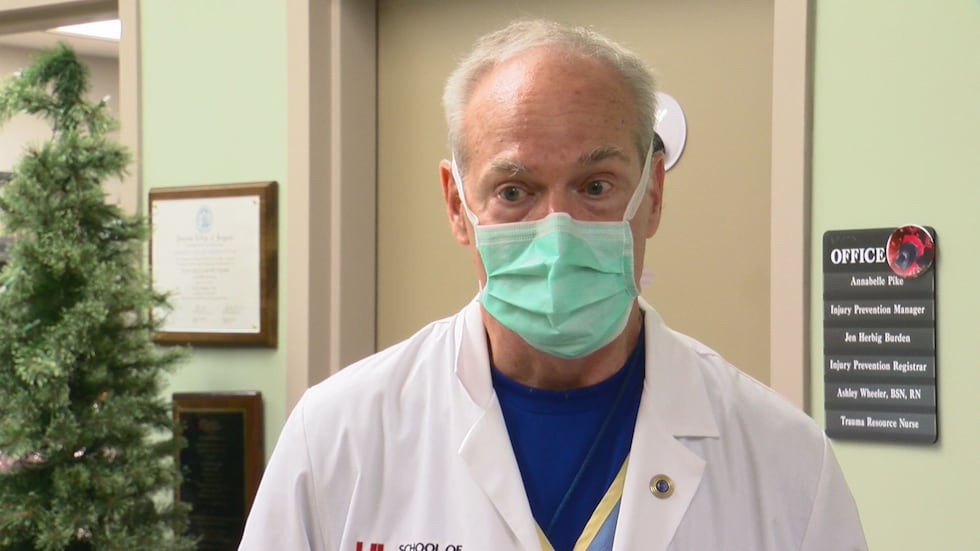 LOUISVILLE, Ky. (WAVE) - So far this year, 64 people have been killed in Louisville, according to Louisville Metro Police cases. That puts 2021 on track to be the deadliest year yet in Louisville, and it's only been five months.
The average time for first responders to arrive at a scene is seven to 10 minutes. However, a person who is bleeding out could die within five minutes.
In an effort to save more lives, UofL Health is participating in the national campaign, Stop the Bleed, where healthcare workers demonstrate how bystanders can address a wound before it kills the person.
UofL Health employees used practice dummies and fake blood to carry out the demonstrations Thursday. First, they address a bullet wound. They said the bystander can use gauze to pack the bullet hole as much as possible, then then apply pressure.
If the person has a wound on the arm or leg, doctors recommend grabbing a tourniquet. Place it above the wound, tighten the strap, twist the metal bar to secure it, and it should cut off blood supply. If a tourniquet is not available, they said one can be made out of a shirt, tie, bandana, or belt. The use a pen to secure the knot and apply pressure to the wound.
In 2020, the UofL Health Trauma team treated more than 4,000 patients. So far this year, they've seen nearly 400 gunshot wounds, 34 patients have died. By using this "Stop the Bleed" method, Dr. Brian Harbrecht, UofL Hospital Trauma Program Medical Director, said the average person can help a gunshot victim, victim of a car crash, or anyone bleeding out.
"You may be able to save the life of a family member or a friend," Dr. Harbrecht said. "If you know how to put on a tourniquet, pack a wound, hold pressure, stop bleeding in the appropriate scenario your loved one is much more likely to survive an unfortunate accident like we've seen happen."
Doctors also ask for blood donations, which have decreased throughout the COVID-19 pandemic. Individuals can schedule an appointment with the American Red Cross by clicking here.
Copyright 2021 WAVE 3 News. All rights reserved.