Louisville recording studio, rehearsal space closing its doors after struggles during pandemic
Published: May. 25, 2021 at 11:48 PM EDT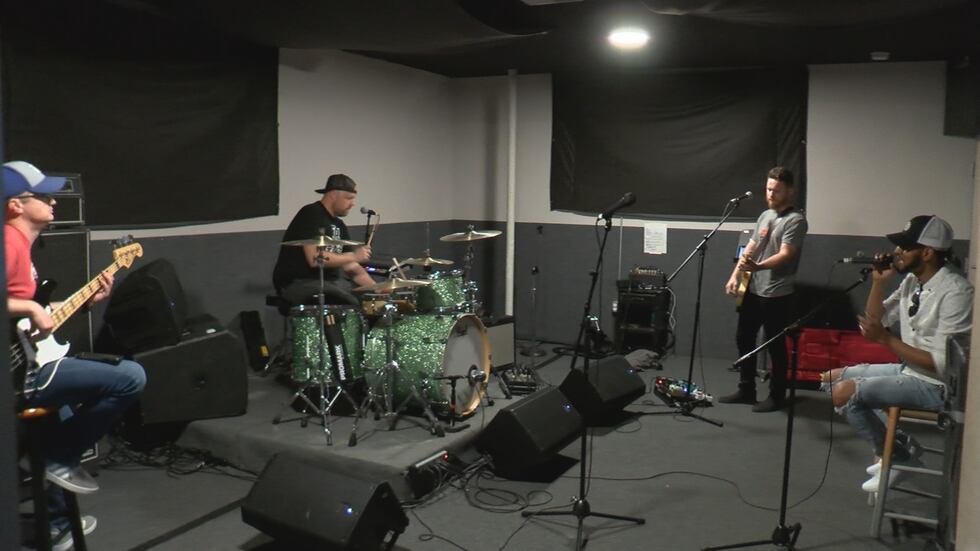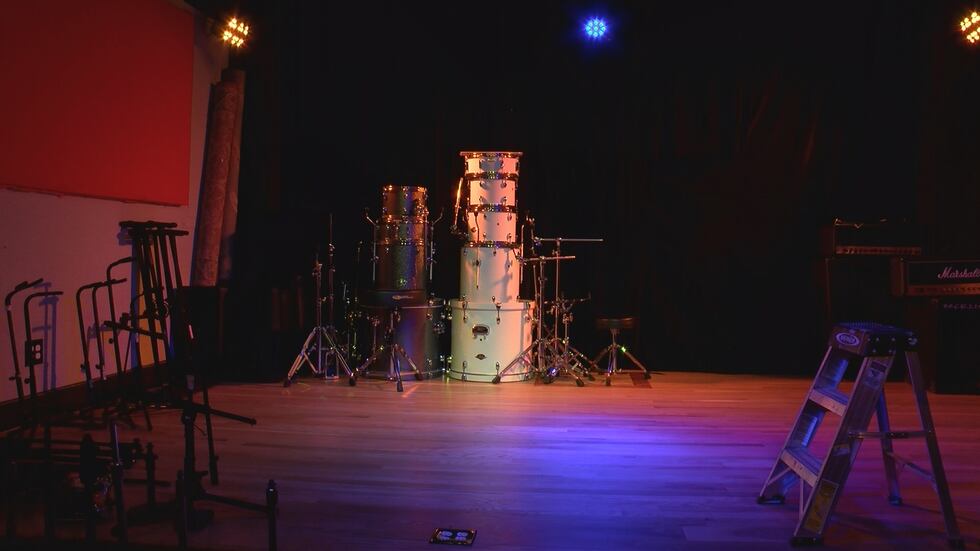 LOUISVILLE, Ky. (WAVE) - As things start to reopen more and restrictions continue to be lifted, there is one industry that hasn't fully come back yet: live entertainment.
There have been some events in the recent weeks, but for some businesses, it wasn't soon enough. Trio Production House, a space for bands and artists to rent out studios monthly or hourly to rehearse, record, or take lessons, will close on May 31.
Childhood friends Jake Badger and Cory Pollard started the company as a way to help other musicians in the city.
"There isn't a lot of resources for musicians to go to practice," Jake Badger, a co-owner of Trio Production House, said. "Say you live in an apartment or neighborhood where you can't beat on the drums at 3 o'clock in the morning, you can come here and do it. As a drummer, I always loved this place because I didn't have to bring a bunch of gear, go up any steps or play in a hot garage."
Badger and Pollard told WAVE 3 News music is a therapeutic thing for them and many musicians. A love for music turned into a career for both of them, both in a band and on the production side.
"This is where we go to unwind, unsteam, you know, and where we go to fight our own personal battles we have going on," Cory Pollard, a co-owner of Trio Production House, said.
The pair opened Trio Production House in November 2019, less than six months before the COVID-19 pandemic shutdown.
"Before the shutdown, we were looking at numbers in the book and everything was going up like it should be," Pollard said. "We were seeing our door opening up a lot more, we were re-venuing a lot of business, clients were coming in ... and then right around March is when we were seeing the decline and we got shut down by (Governor Andy Beshear)."
The production company shut down for about two months. Badger and Pollard are the only two employees, but because their business was so new, Badger said they were not taking any cuts from the payroll when they opened. Because they did not have a track record of payroll, they didn't qualify for any assistance loans.
In addition to that, Badger said many bands stopped rehearsing for a while because there were not any live shows during the shutdown.
The pair managed to keep Trio Production House open for about 14 months, but their finances aren't adding up anymore. In a Facebook post in early May, they announced they would be closing their doors for good.
(Story continues below post)
"Just sad to see it go," Pollard said. "We're still trying to pedal our way through it now and trying to be positive throughout the whole stretch and know we'll make it out on the other side."
They are in the process of moving out of the space this week and picking and choosing what they are keeping and what they are selling.
"The music industry was the first one to shut down and they're the last one to come back," Badger said. "During that shutdown, it really just crippled us."
Badger and Pollard said they are still so grateful for the bands that came in to rent the space and supported them over the past year and a half.
"We definitely felt the love from the music scene for sure," Badger said. "Maybe one day in the future we can do something like this again when the world's fully opened back up and there's no threat of restrictions and shutdowns that's gonna put us back in the dark."
Copyright 2021 WAVE 3 News. All rights reserved.