Teen awarded scholarship by Prather Foundation after witnessing deadly crash that killed Prathers, McCaws
'I want to be just like her,' Allie Hammack said of Lesley Prather, who was a Louisville firefighter
Published: May. 26, 2021 at 9:10 PM EDT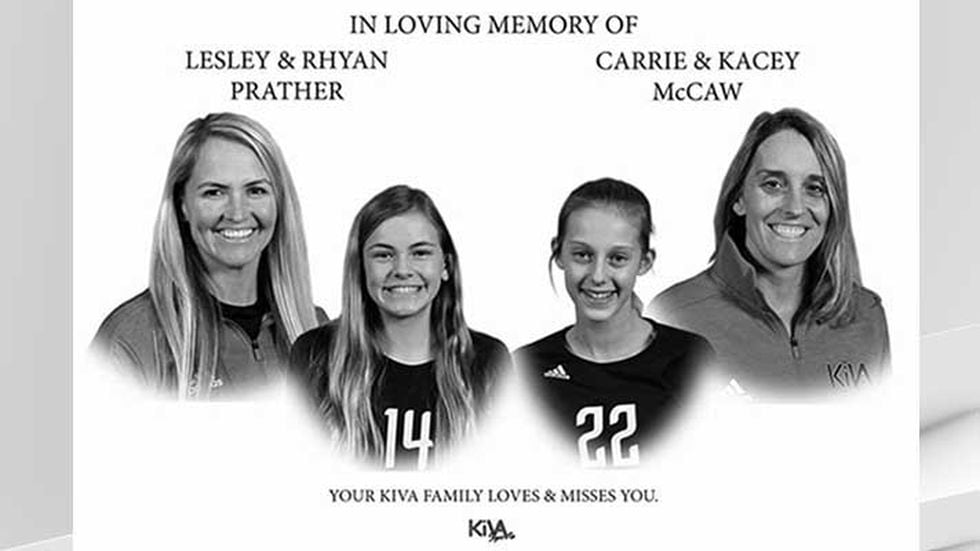 LOUISVILLE, Ky. (WAVE) - Inspiration can be drawn from just about anything, but Allie Hammack's was drawn from tragedy.
"It was not very hard for the light bulb just to go off immediately. It wasn't," Allie Hammack said. "I want to be just like her."
On February 14, 2020, Hammack, 16, and her mother Jacquie Hammack were driving on Interstate 64 in Missouri, when they noticed a plume of black smoke. Jacquie Hammack, a paramedic, knew the black cloud signified a car crash.
"My mom pulled off to the side and she tossed me her phone and told me to call 911," Jacquie Hammack said. "I saw my mom go into work mode and I just saw everything happen."
She relived running to the car and tried to save the people inside: Lesley and Rhyan Prather and Carrie and Kacey McCaw. She told WAVE 3 News she helped pull Kacey from the vehicle, trying to buy time while first responders rushed to the scene.
"I've been a paramedic for eight years and I think that was probably the worst car accident I've ever seen," Jacquie Hammack said. "And to be off duty and try to help was even more traumatic."
In the weeks after the crash, Allie Hammack researched the crash and who the Prathers and McCaws are. She said she immediately saw love, support, and her future.
"I found out Lesley was a firefighter, and I was like, 'This is what I want to do; I want to be just like her,'" Allie Hammack said.
From that moment, Allie Hammack set out to walk in Prather's shoes, working out intensely, steering her life towards a career as a firefighter. All while keeping in touch with the families and their friends, making sure they felt support all the way from Missouri.
"The four of them are our guardian angels," Jacquie Hammack said, "and they keep us all together."
Allie Hammack's determination caught the eye of Terry Hall, the president of the Lesley & Rhyan Prather Foundation. Over the weekend, he brought the Hammacks to Louisville to present Allie with a $1,414 scholarship. The dollar amount symbolizes Rhyan Prather's old volleyball number, 14.
"Whether it's two years of college, or through the firefighter academy, whatever it may be, we want to be there for her," Hall said. "And we want her to know that our family, our foundation, and Lesley and Rhyan support her."
Since the Lesley & Rhyan Prather Foundation's inception in September, the organization has raised nearly $175,000 and donated $60,000 to families coping with tragedies.
Copyright 2021 WAVE 3 News. All rights reserved.