Arrival of Spirit Airlines raises hopes for Louisville's pandemic recovery
Published: May. 27, 2021 at 11:02 PM EDT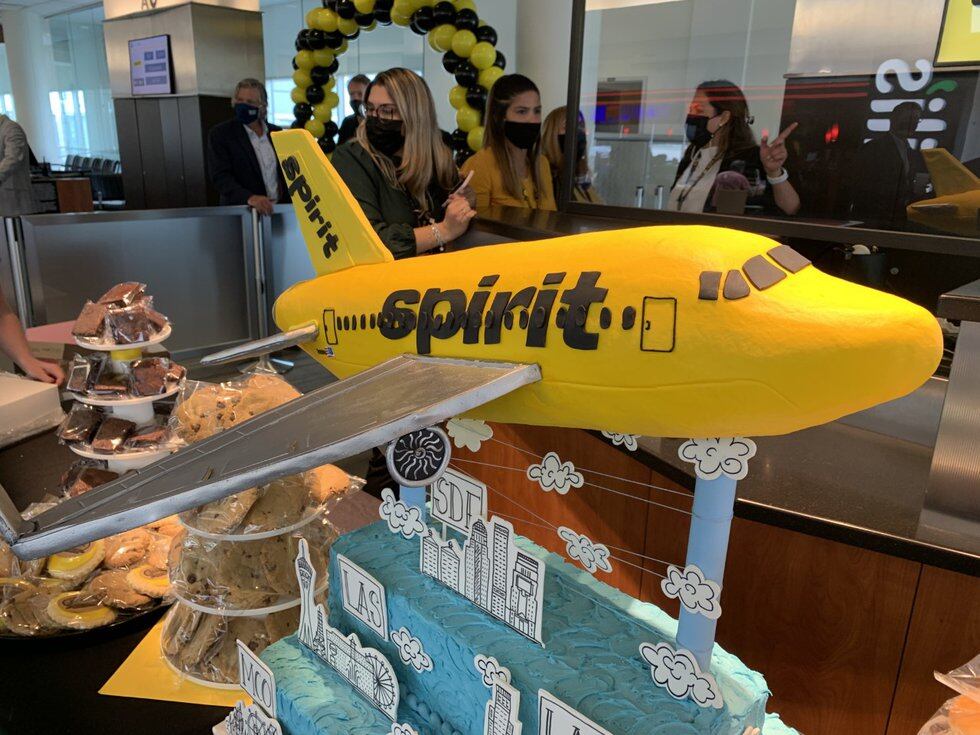 LOUISVILLE, Ky. (WAVE) - The arrival of a new airline is just what a city in need of some good PR has been waiting for after a year of pandemics and protests.
An official ribbon-cutting on Thursday at Louisville Muhammad Ali International gave rise to cheers as Spirit Airline made its debut.
Although Spirit will offer daily flights to and from Fort Lauderdale, Las Vegas, and Orlando, its daily flights to and from Los Angeles are of greatest interest.
"What we're finding is that there's quite a bit of inbound from Los Angeleans going to Louisville," Spirit Airlines CEO Ted Christie told WAVE 3 News. "So, it validates what our analysis told us in that this is a true destination marketplace, too."
Spirit's arrival at SDF is an added opportunity to bring more people to Derby City, especially those from the West Coast. Louisville Tourism COO Cleo Battle said it should have a major impact on the economy.
"In terms of inbound travelers coming through the airport, those numbers are up over the national average here at the airport," Battle said. "So you can feel the momentum. Every weekend you feel a little more vibrancy downtown and throughout the community."
Emerging from the pandemic, daily flights to Louisville from L.A. are also being viewed as a pipeline of economic opportunity when it comes to attracting west coast tech companies.
"Not only can they have an easier life here than in L.A. in terms of the assets getting around (and) cost of living, Louisville Metro Economic Development Director Rebecca Fleischaker said, "but even the cost of doing business is more affordable than the West Coast."
Spirit will add flights to Pensacola, Fort Meyers, and Tampa later in the year.
New low-cost airline Breeze launches service to Tampa Bay and Charleston on Friday.
Copyright 2021 WAVE 3 News. All rights reserved.