Distribution rate of vaccines in Louisville varies significantly by zip code, map shows
Published: Jun. 2, 2021 at 6:56 PM EDT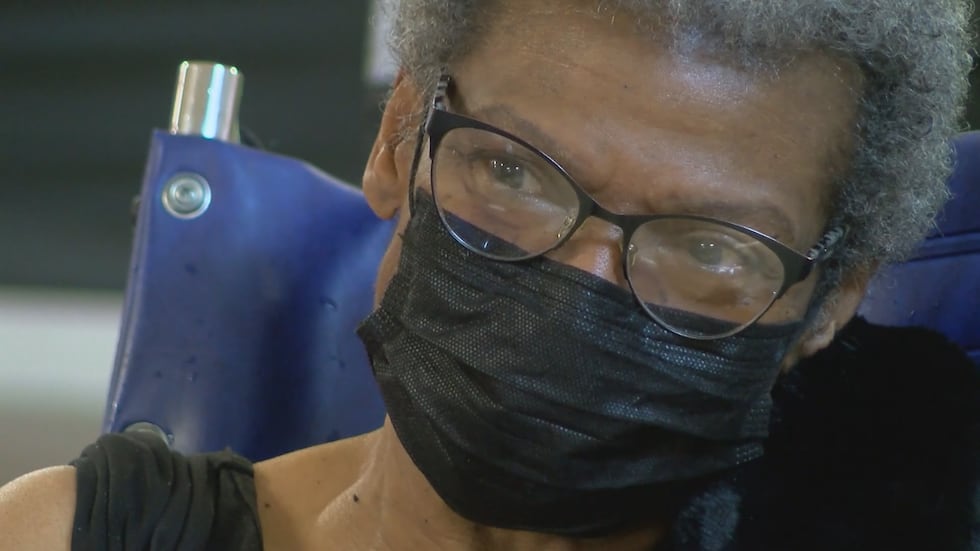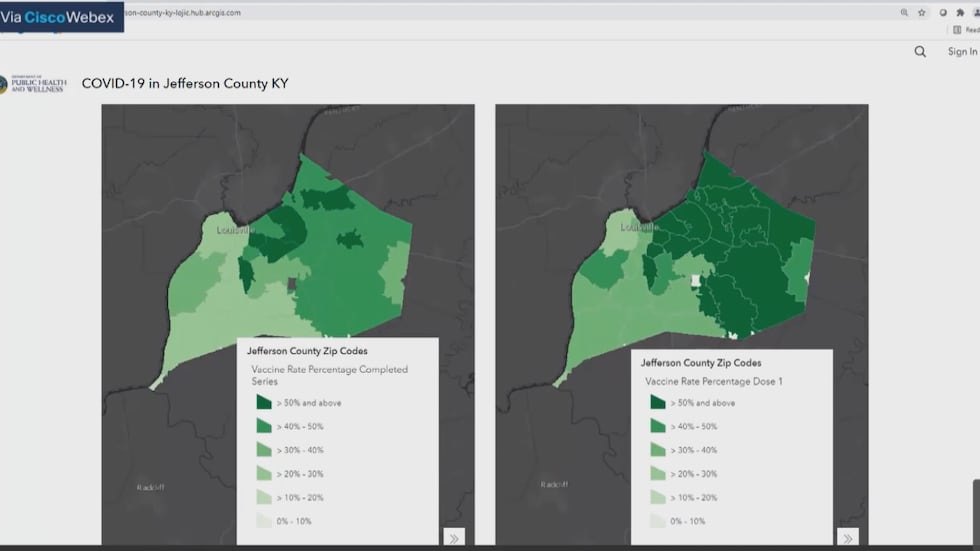 LOUISVILLE, Ky. (WAVE) - As COVID-19 vaccine distribution continues, new data shows where people live may make a difference when it comes to how many unvaccinated people are around them.
Across Louisville, vaccine distribution rates vary significantly by zip code.
"While the majority of residents here in Jefferson County are now vaccinated, it is not equal across the whole city," Dr. Sarah Moyer, the Louisville Metro chief health strategist, said. "We have some zip codes where 90% or higher are vaccinated and others where it's in the 20th percentile."
To Metro Councilwoman Keisha Dorsey (District 3) who has a public health background and represents those in the Shively area, the data is concerning.
"Everyone is seeing these numbers, but I don't see anybody doing anything," Dorsey said. "It's one thing to talk. It's another thing to get into full action."
Dorsey's district is fairing better than some neighboring zip codes with around 32% of people fully vaccinated, which is still below the city average. She believes there's a solution that could fix the issue.
"The first screening site in Shively, we booked that right away," she said. "When we did the second screening in Shively at Western, it was booked right away, and when we did the vaccinations, they were booked right away."
Dorsey said instead of clinical offices or centralized mass vaccination sites, community pop-up clinics in partnership with trusted places like churches with grassroots door-knocking promotions for them may be the way to more evenly fill out the map.
"At some point that tells you, that if people are tuning in and ascribing to healthcare being brought to their backyard, Is it a convenience issue?" Dorsey said. "Is it a trust issue? Is it an access issue? I think all those things can come into play."
A pop-up clinic was already met with success at Antioch Missionary Baptist Church, according to Dorsey.
She said she has another one at a different location in the works, but for her small district office it can be a massive undertaking that will only be possible thanks to the volunteers in her district she calls 'Shively Strong'.
51% of people in Louisville have at least received one dose of a coronavirus vaccine.
Copyright 2021 WAVE 3 News. All rights reserved.