Ohio restaurant experiments with cicada-topped pizza (photos)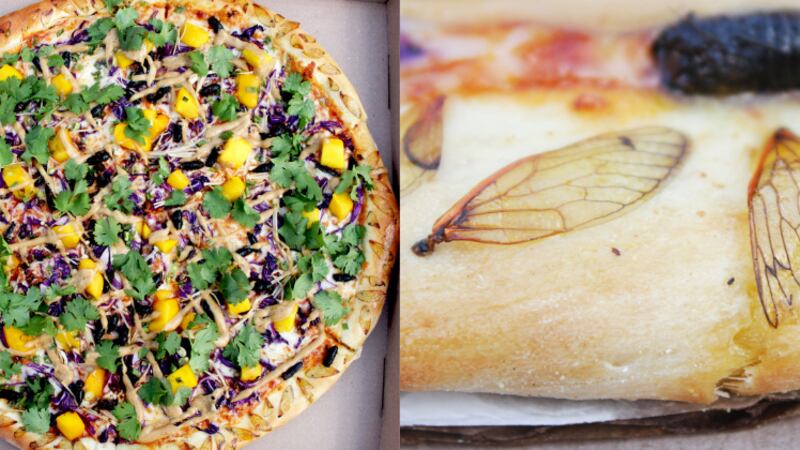 Updated: Jun. 15, 2021 at 2:50 PM EDT
CLEVELAND, Ohio (WOIO) - Cicadas are emerging across parts of the United States, and now the insects are invading... pizza?
A Dayton-area restaurant, The Pizza Bandit, said they created the "Spicy Thai Cicada Pie."
The pizza features miso hoisin sriracha sauce, mozzarella and provolone cheeses, locally-foraged cicadas, mushrooms, cabbage, green onions, mango, cilantro, a spicy Thai sauce, and cicada wing-adorned crust.
While the creation is not (yet?) available to the public, The Pizza Bandit tested the bug pie out on a tasting panel.
"It's so good," one taster said.
Billions of 17-year periodical Brood X cicadas emerged in parts of the Mid-Atlantic and Midwest beginning in spring 2021.
Copyright 2021 WOIO. All rights reserved.