Sections of Scenic Loop in Cherokee Park reopen to vehicles
Published: Jun. 28, 2021 at 10:13 AM EDT
|
Updated: Jun. 28, 2021 at 7:16 PM EDT
LOUISVILLE, Ky. (WAVE) - Walkers, runners, bikers, and drivers are going back to sharing parts of a popular Louisville park.
After being closed to cars for more than a year so people had more room to exercise, sections of the Scenic Loop in Cherokee Park reopened Monday to vehicle traffic.
Two sections of the Scenic Loop opened up to cars with new striping, signage, and pavement work after being closed to vehicle traffic because of the pandemic.
Visitors can once again can enter off Eastern Parkway near the Daniel Boone statue, allowing parkgoers to drive directly to the Bonnycastle and Hogan's Fountain pavilions and nearby amenities. Drivers also can come in from Lexington Road at Cochran Hill Road to get to Rugby Field.
"It's convenient for us to drive up here," park visitor Jerry Gordon said.
A lot of people liked the car-free park for the past year.
"It was quieter," visitor Sierra Bassi said.
Added Maureen Stralina: "You didn't have to deal with pollution, littering ... some drivers can be careless."
Representatives from Louisville Parks and Recreation and Olmsted Parks Conservancy say they hear those concerns. After considering issues of accessibility and equity, Parks and Recreation agreed to reopen the popular sections of the Scenic Loop to vehicle traffic last month.
"I can understand the need for it," Stralina said. "There are people with disabilities and young families with small children who can't make the hike in here."
"It's so much easier for people to drive up here and park," Gordon said. "You have a lot of families and reunions, picnics and stuff up here."
Visitor Christy Guzenski agreed.
"Good place to start the walk, definitely better than the last time I was here," she said.
Now that cars can cruise through, those who enjoy the park want to remind people to be careful.
"Make sure they know half the road is pedestrian," Stralina said.
"Obviously there are people everywhere," Guzenski said. "You don't know if they will be on the right side, the walking side. That is something to keep in mind as they have opened it back up."
Louisville Parks and Recreation reps said they will plan a public meeting this summer to get more insight from residents about plans for the Scenic Loop at Cherokee Park.
Rundill Road in Iroquois Park also was closed because of the pandemic and has already reopened to traffic. Uphill Road in Iroquois Park had been closed before the pandemic because of erosion issues and remains closed to vehicle traffic for safety concerns.
For more information, click here.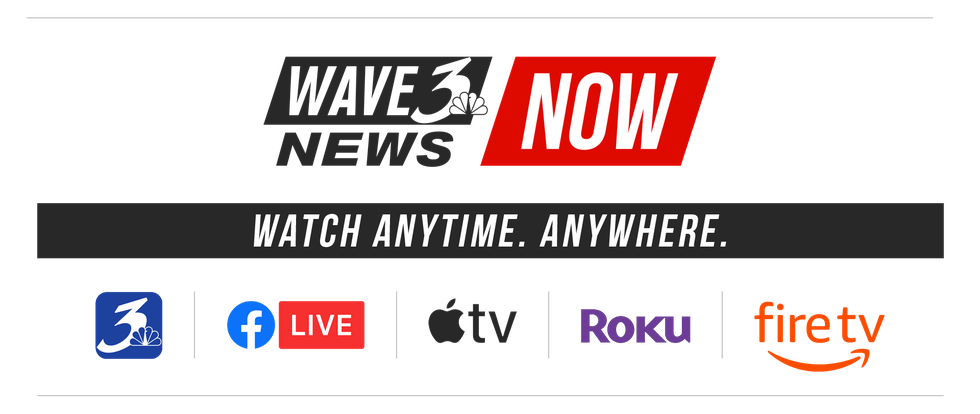 Copyright 2021 WAVE 3 News. All rights reserved.