Suspect on the run following crash on Broadway that killed 1, injured 2
LMPD spokeswoman says officers stopped pursuing suspect who drove away from them
Published: Jul. 6, 2021 at 11:41 PM EDT
|
Updated: Jul. 7, 2021 at 6:10 PM EDT
LOUISVILLE, Ky. (WAVE) - Louisville Metro police are still looking for the suspect who caused a deadly accident at a busy intersection in West Louisville.
The crash happened at the corner of Dr. W. J. Hodge Street and West Broadway at about 8:45 p.m. Tuesday.
LMPD spokeswoman Beth Ruoff said officers tried to pull over a driver, but when the person didn't stop, officers backed off. Shortly after that, the driver crashed, killing one person and injuring several others. The suspect ran from the area and still has not been found.
A gun was found in the suspect's car at the crash site, Ruoff said.
(Story continues below photo)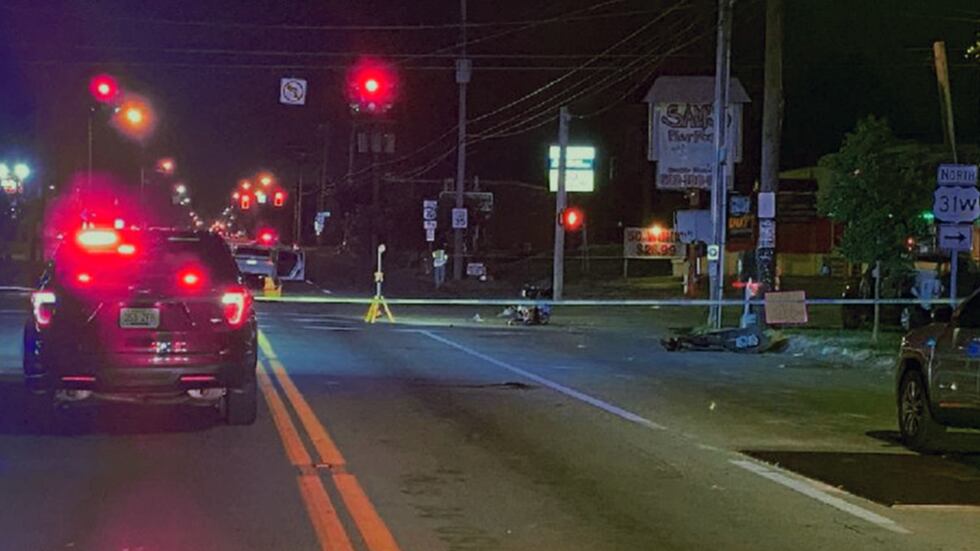 Several neighbors heard the crash and came out of their homes and businesses to see a pickup truck engulfed in flames. First responders tried to put out the fire while tending to the injured.
Tramond Spencer pulled out his iPhone and pressed record. Watch his video below:
(Story continues below the video)
"It was a little scary, because you know the truck itself was mangled, so it's not like you could just open the doors and get out," Spencer said. "The cop was trying to pull people out. I think there was somebody in the backseat and in the driver's seat. Yeah it was a little intense."
Spencer told WAVE 3 News car crashes happen frequently at that intersection, because people often run the red light.
"Especially this corner right here, it's just, just about every light change, if you stand here long enough you'll see people running the lights," Spencer said.
Quynella Black, who owns a convenience store on Broadway, shared a similar experience and told WAVE 3 News too many wrecks happen in that area.
"Y'all I see so many accidents," Black said. "When I say so many accidents ... I live on W.J. Hodge and Chestnut. It's horrible."
Ruoff released an updated statement Wednesday morning, which read:
"We truly appreciate the opportunity to provide greater detail on the incident. To ensure that we afford you information that is accurate, we will need to allow for the investigation to move forward. LMPD's Public Integrity Unit is investigating, as is standard when a vehicle flees from officers and causes a serious collision. The two things we can state with certainty is that the officers attempting the traffic stop made the determination to discontinue trying to stop the car and the suspect is still at large. All responding officers remain on active-duty."
Call the LMPD Anonymous Tip Line at 502-574-LMPD to offer information to investigators.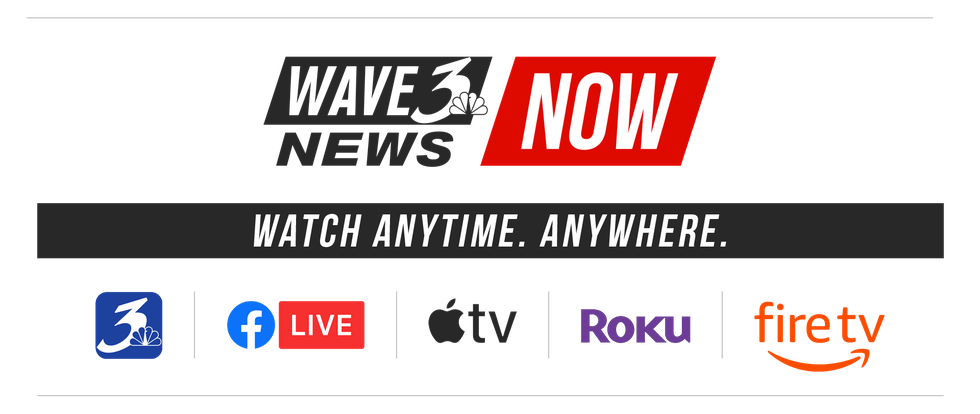 Copyright 2021 WAVE 3 News. All rights reserved.