Slain Butler High School student's family sues The Bail Project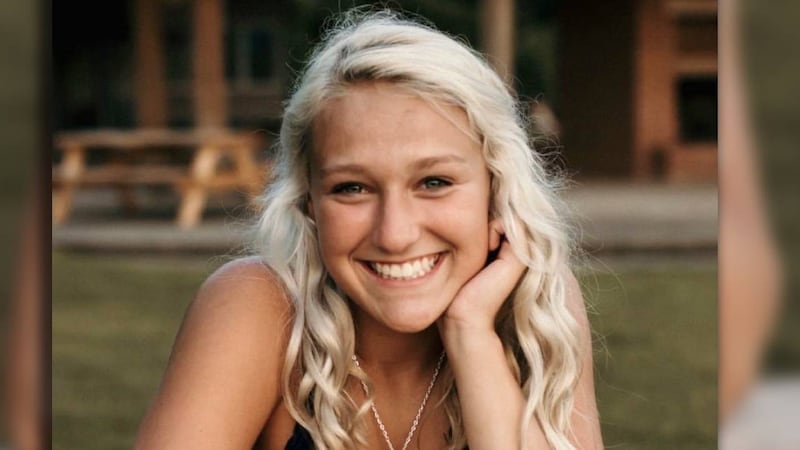 Published: Feb. 25, 2022 at 5:25 PM EST
LOUISVILLE, Ky. (WAVE) - The family of a teenage girl killed by someone who had been bailed out by The Bail Project, is suing the organization.
Madelynn Troutt died in March 2021 after being hit by a stolen vehicle driven by Michael Dewitt.
In an exclusive investigation, WAVE News Troubleshooters uncovered The Bail Project had posted $5,000 for Dewitt to be let out of jail on other charges just two weeks before the crash.
On March 1, police say Dewitt went on a drug-infused crime spree which included holding a woman at gunpoint and stealing her truck.
He would then crash the truck into the 17-year-old Butler High School cheerleader's vehicle.
In June 2020, DeWitt was charged with possession of methamphetamine. In that citation report, the officer wrote they gave him a citation to report to court on a given date, but Dewitt never showed up.
A deeper dive into his history revealed at least 10 more arrests from the time he was 19 and living in the state of Ohio.
Again, officers noted that he was constantly in trouble and a habitual drug offender.
Between 2012 and 2019, WAVE News Troubleshooters discovered other charges and convictions for burglary, drugs, driving drunk, breaking and entering and theft, including that of firearms. He also had a history of contempt of court and violation of parole.
The lawsuit names The Bail Project, and its local leader, Shameka Parrish-Wright, who is running for Louisville mayor.
The lawsuit claims they were negligent when bailing Dewitt out of jail and failed to properly research his extensive criminal history.
The Commonwealth Attorney's Office confirmed that Dewitt had been released on that $5,000 bond on several charges on Feb. 17, 2021, just days before Troutt's fatal crash.
According to that arrest report, police were responding to a call about a disorderly person when they found a stolen car and Dewitt walking nearby. Police said they recognized him from other encounters, and knew he was wanted on "fresh charges," the report said.
While trying to arrest him, Dewitt allegedly assaulted one of the officers. It took three officers to subdue Dewitt, who later admitted having taken heroin and other drugs, police said. Officers noted he was clearly intoxicated.
Dewitt is now charged with Troutt's murder.
The Troutt family testified this week before Kentucky legislators advocating for Maddy's Law, or House Bill 313, which would limit organizations from posting bonds more than $5,000.
Similar bills are being presented in states around the country.
In Indiana, The Bail Project has come under fire after two people they posted bonds for went on to allegedly murder two victims after their release in 2021.
Copyright 2022 WAVE. All rights reserved.