Crews battle fire at 102-year-old hardware and lumber store in Scottsburg
Published: Mar. 31, 2022 at 12:13 AM EDT
|
Updated: Mar. 31, 2022 at 11:39 AM EDT
SCOTTSBURG, Ind. (WAVE) - Fire crews were sent to extinguish blazes coming from a long-running hardware and lumber store on Wednesday night.
Photos and videos of the fire were captured by witnesses at the Vail True Value Lumber Co. on South Railroad Street, off of McClain Avenue, around 11 p.m. on Wednesday.
Captain Eric Jones with Scottsburg Fire and Rescue said the department arrived on scene and found heavy fire coming from the roof of the building. Scottsburg Fire Chief James Richey said there wasn't much they could do.
"Once it's through the roof, you're chasing your tail at that point," said Richey.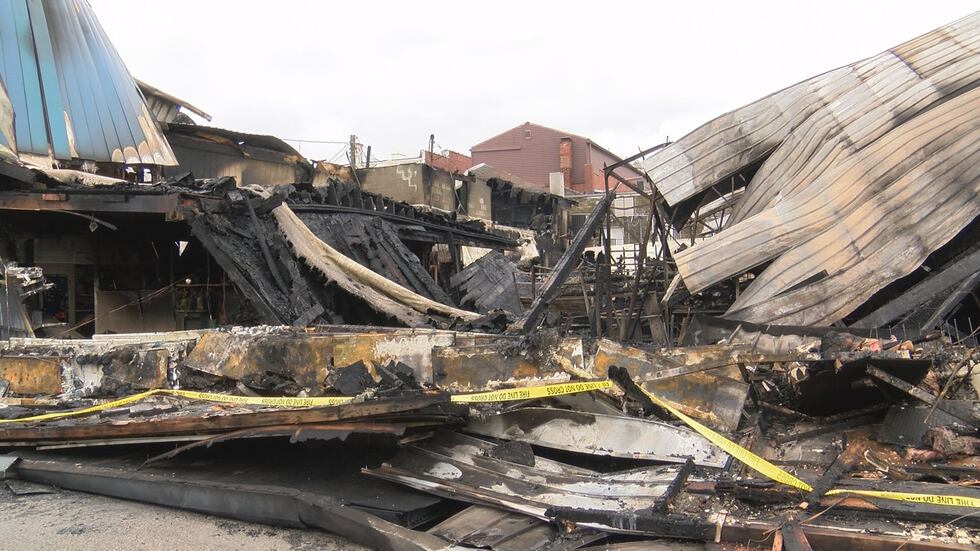 Fire crews shifted focus to containment.
"Once we saw the extent of the fire through the roof on this structure, we knew it was going to be hard to save it," Richey said, "so our main focus was to try to save the historic square which is less than 10 feet away from the other side."
Richey said with assistance from several other fire departments, crews were able to extinguish the flames without any additional fire damage to the structure or neighboring buildings.
No injuries were reported in the incident.
In March 2020, the business announced it was celebrating its 100th anniversary through a post on social media.
Copyright 2022 WAVE. All rights reserved.