Levis skipping Music City Bowl; will focus on 2023 draft
Cats face Iowa on Dec. 31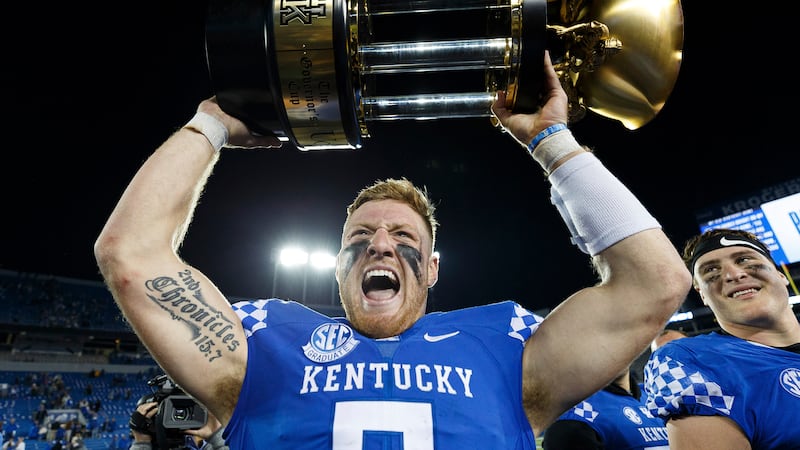 Published: Dec. 7, 2022 at 1:53 PM EST
LEXINGTON, Ky. (WKYT) - Kentucky quarterback Will Levis on Wednesday announced he will not play in the Wildcats' Music City Bowl matchup with Iowa.
Levis will instead focus on the 2023 NFL Draft, where he is expected to be a first-round pick.
The Penn State transfer played two seasons at UK, throwing for 5,232 yards and 43 touchdowns.
Levis said via social media that "after much thought, I have decided to forego my final college football game, look to that next step, and declare for the 2023 NFL Draft."
The Cats face the Hawkeyes on Dec. 31 in Nashville.
Copyright 2022 WKYT. All rights reserved.