Pam Stevenson made history launching candidacy for Kentucky's Attorney General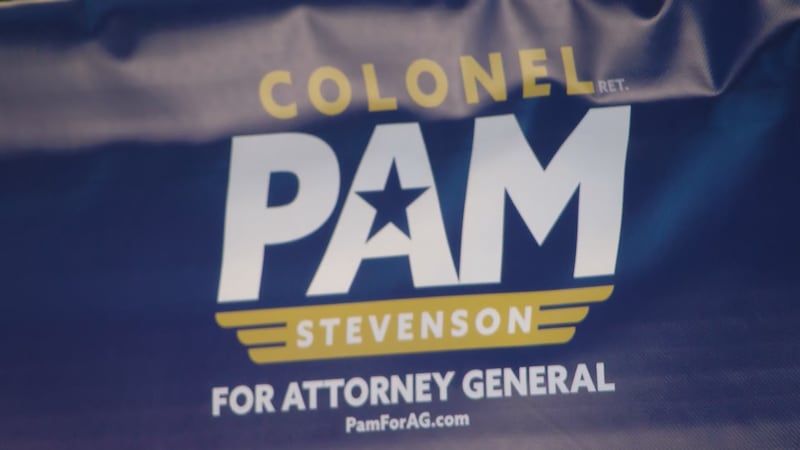 Published: Jan. 19, 2023 at 11:11 PM EST
LOUISVILLE, Ky. (WAVE) - Pam Stevenson made history on Thursday as she formally launched her candidacy for the position of Attorney General of Kentucky.
Stevenson is the first black woman in the history of Kentucky to run for the position.
Stevenson was an air force J.A.G. attorney for 27 years and has a combined 37 years of legal experience at local, state and federal levels. She has also practiced law in 11 countries throughout her career.
Stevenson was at the Roots 101 African American Heritage Museum talking about how she plans to take action now in order to change the future.
"What were they thinking of in 2016?" Stevenson said. "What were they thinking of in 2023? What were they thinking of when they tried to destroy democracy? They will look to us and say, 'But there was a remnant. There was group of people that said not on my watch, and they did the work.'"
Stevenson said as Attorney General she would bring back a balanced government, defending the freedom of Kentuckians and get drugs out of our communities.
Copyright 2023 WAVE. All rights reserved.