Kentucky Derby Festival seeking Derby Burger champions for 2023 competition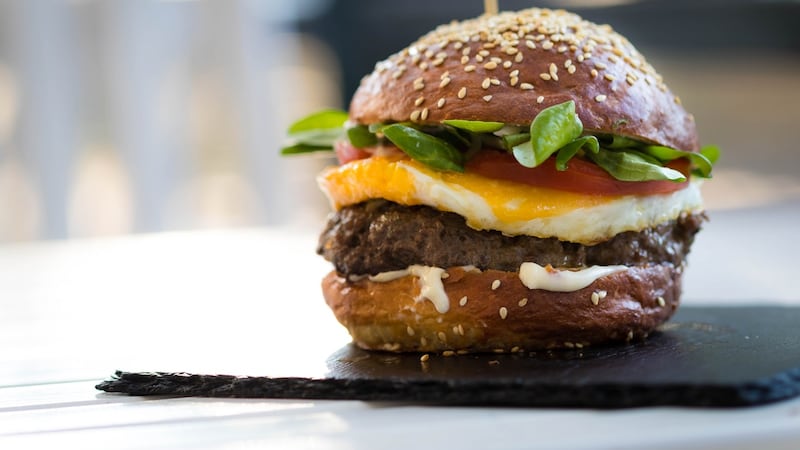 Published: Feb. 1, 2023 at 1:14 PM EST
LOUISVILLE, Ky. (DERBY CITY WEEKEND) - The Kentucky Derby Festival is seeking local chefs to create this year's Derby Burger.
The Derby Burger Challenge has begun, according to KDF and the Kentucky Beef Council. Beef burger recipes can now be submitted through March 3.
During the competition, eight finalists will be chosen for a public vote on the KDF website, leading to a final cook-off at the end of March for the top four finalists.
The winning burger will be selected based on flavor, creativity, appearance and ease of preparation, according to a release.
"Burgers are one of the most popular foods in America and they're even better made with 100 percent beef," Alison Smith, Kentucky Beef Council said in a release. "With the many ways burgers can be prepared, seasoned, and dressed, we always look forward to the unique recipes that are submitted from around the state."
Louisville-area Kroger stores and Kroger's Fest-a-Ville will feature the winning burger recipe.
The winner will also receive a 2023 Official Derby Festival Poster, two VIP tickets to Thunder over Louisville and Republic Bank BourbonVille, an $100 gift certificate to Kroger and a grilling prize from the Kentucky Beef Council.
Recipes for the Derby Burger Challenge can be submitted here.
Copyright 2023 WAVE 3 News. All rights reserved.