Bill to lower Kentucky's income tax rate approved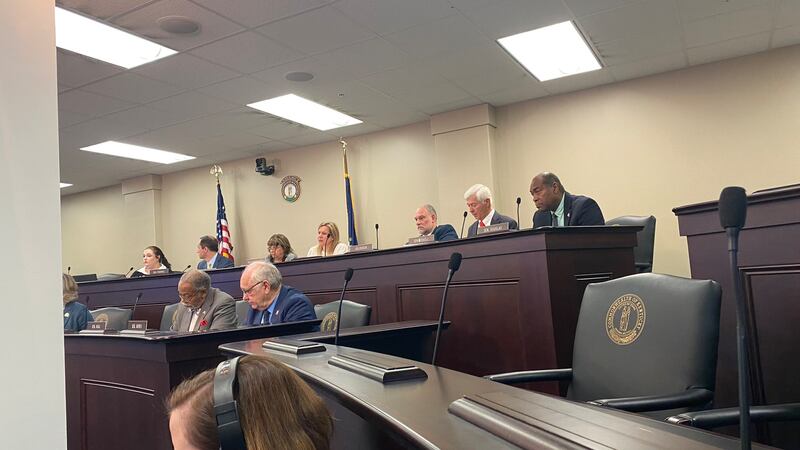 Published: Feb. 8, 2023 at 4:19 PM EST
LOUISVILLE, Ky. (WAVE) - On Wednesday, a bill was approved that will make Kentucky's income tax rate drop another half percent starting Jan. 1 next year.
The Senate Committee for Appropriations and Revenue discussed both House Bill 1 and 2 on Wednesday and voted to push them for State Senate approval.
House Bill 1, if codified, will create a new law to lower the income tax rate to 4%. It currently stands at 4.5%.
House Bill 2 would allow more financial support to build a Veterans Center in Bowling Green to support 24 counties in South-Central Kentucky.
A majority of committee members were excited to vote yes to both bills.
"They talk about this as a permanent tax cut, while all the tax raises were permanent tax raises," Senator Michael Nemes said. "In effect, they're actually only permanent until the legislature changes it. So, I'm proud to lower taxes for working people who always pay the taxes. The poor, as was stated, don't pay taxes and the rich don't pay taxes, they pass it on or avoid it somehow. It's always the working class that pays. So, I'm proud to lower their tax."
House Bill 1 was given eight yes's and one no.
House Bill 2 had nine yes's and no opposed votes.
Copyright 2023 WAVE. All rights reserved.