UofL health care worker honored with Future Healers award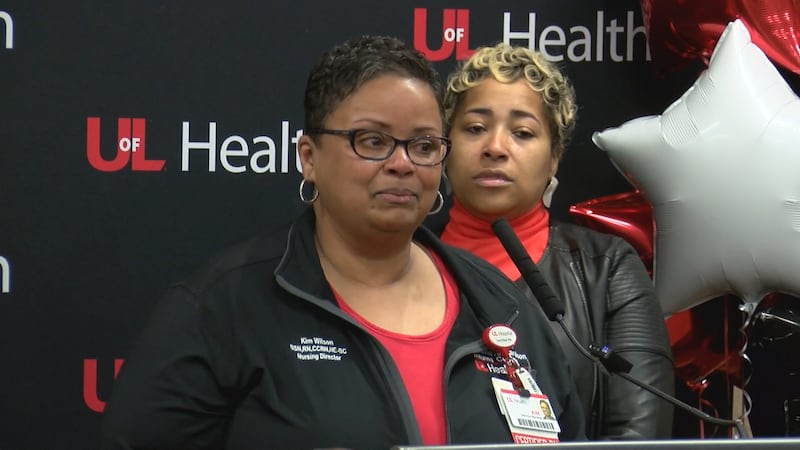 Published: Feb. 14, 2023 at 3:35 PM EST
LOUISVILLE, Ky. (WAVE) - One Louisville health care worker was recognized for her hard work and compassion on Tuesday morning.
Kim Wilson, a registered nurse and Director of Critical Care Services at UofL Health, was presented with the Kelsie Small Future Healer Award for her dedication to the medical field.
The award was created in 2021 to honor Central High School graduate and NKU nursing student Kelsie Small, who was killed in a shooting one day before Mother's Day in 2020.
It has been handed out yearly to medical professionals and students who showcase compassion, caring and excellence in their field.
PREVIOUS STORIES
Wilson has been a nurse at UofL Health since 2001 and has been in several leadership roles. She has served as a mentor and has helped patients and families during the most difficult times in their lives, UofL Health shared.
Officials agreed she has been a living symbol of the award that she was presented since she started.
"I just always want to leave people better than I found them," Wilson said. "I want them to know that God loves them, and that they are important, and that they matter. And I think it's healthcare workers that sometimes we don't always remember the power that we have."
UofL Health said it was fitting to award Wilson and her huge heart on Valentine's Day.
Copyright 2023 WAVE. All rights reserved.