Special election: polls open Tuesday in Louisville for vacant Kentucky State Senate seat
Published: Feb. 20, 2023 at 4:33 PM EST
LOUISVILLE, Ky. (WAVE) - A vacant seat in the Kentucky State Senate is prompting a special election Tuesday. The seat previously held by Morgan McGarvey, who is now a member of the U.S. House of Representatives, is up for grabs.
Kentucky Senate District 19 in Louisville stretches from the Highlands to parts of South Louisville.
Democrat Cassie Chambers Armstrong and Republican Misty Glin are both vying for the seat. Chambers Armstrong is a sitting member of the Louisville Metro Council. Glin is coming off a defeat in the race for a Jefferson County School Board.
Both women were chosen by their respective parties, as is the norm for special elections. There was no primary.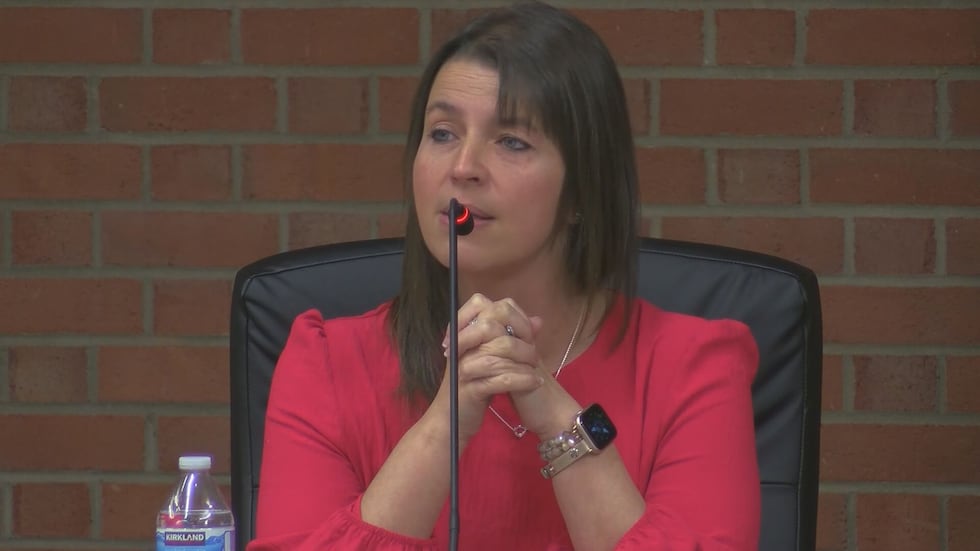 Polls open at 12 locations at 6 a.m. Tuesday and stay open through 6 p.m.
"The only thing that's different about this time when it comes to this election is that people can go to any one of the 12 voting centers available," said Erran Huber, spokesperson for the Jefferson County Clerk's Office. "We're not doing precinct based voting when it comes to election day, so whatever one is closest to [voters], no matter where they may work, they may want to come after work. If they're eligible to vote, they can go to any single one, and we'll have a ballot printed out on demand for them."
You can find out if you're eligible to vote by clicking here.
The 12 voting locations are as followed:
1. Jefferson County Central Government Center 7201 Outer Loop Louisville, KY 40228
2. Jefferson County Clerk Election Center 1000 E. Liberty Street Louisville, KY 40204
3. Cyril Allgeier Community Center 4101 Cadillac Court Louisville, KY 40213
4. The Arterburn (Formerly St. Matthews Community Center) 310 Ten Pin Lane Louisville, KY 40207
5. Atherton High School 3000 Dundee Road Louisville, KY 40205
6. Audubon Traditional Elementary School 1051 Hess Lane Louisville, KY 40217
7. Hawthorne Elementary School 2301 Clarendon Avenue Louisville, KY 40205
8. Highland Middle School 1700 Norris Place Louisville, KY 40205
9. Seneca High School 3510 Goldsmith Lane Louisville, KY 40220
10. Smyrna Elementary School 6401 Outer Loop Louisville, KY 40228
11. Southern High School 8620 Preston Highway Louisville, KY 40219
12. Watterson Elementary 3990 Breckenridge Lane Louisville, KY 40218
Copyright 2023 WAVE. All rights reserved.