Hazelwood Elementary students receive free socks and shoes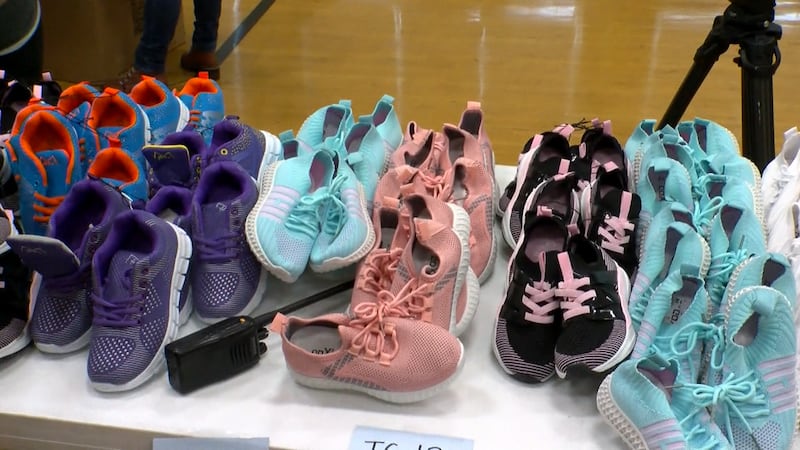 Published: Feb. 24, 2023 at 3:55 PM EST
LOUISVILLE, Ky. (WAVE) - Students within one Jefferson County Public School were able to take home a new pair of socks and shoes for free.
At Hazelwood Elementary on Friday, 500 students took home a book bag with athletic shoes, socks and a note of encouragement written by a volunteer.
The event was sponsored by the nonprofit group Samaritan's Feet and Republic Airways.
Samaritan's Feet started in 2003 to give children shoes as a foundation to a spiritual and healthy life.
"Well, they're very excited because a lot of these kids might not have something that is just theirs," Lauren McNally, Hazelwood Elementary's School Family Resource Center Coordinator said. "They might be sharing shoes with other siblings, so they have something that is just theirs. We're making a really big deal about it, and I think that makes it even more special that like all of these people came here just for them to give them new shoe, so they're just so excited."
Hazelwood Elementary was chosen for the event as many students were noticed wearing shoes that were too small, too big or even falling apart.
For more information on Samaritan's Feet, click or tap here.
Copyright 2023 WAVE. All rights reserved.