Man charged with murder after girlfriend's 1-year-old son dies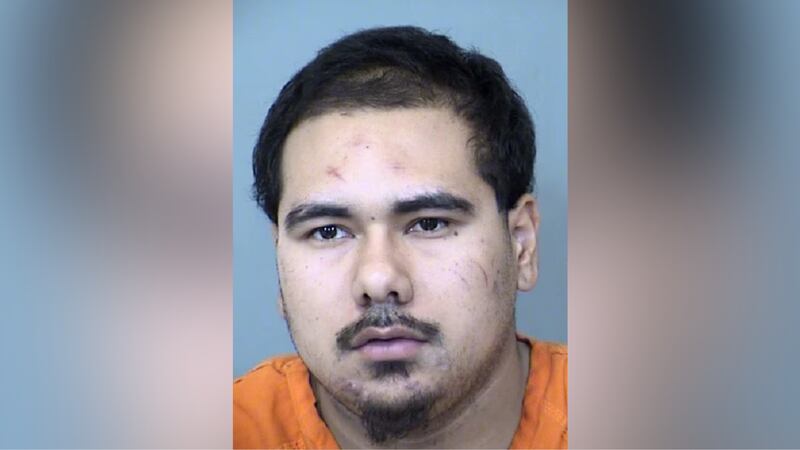 Published: Mar. 3, 2023 at 4:42 PM EST
PHOENIX (KPHO/Gray News) - An Arizona man is facing a murder charge in the death of his girlfriend's 1-year-old son.
KPHO reports a Maricopa County grand jury indicted 23-year-old Diego Miguel Garcia on one count of first-degree murder and child abuse.
On Feb. 1, police and paramedics reported they were called to a Phoenix-area apartment regarding a report of an injured child. Police said a young boy had a brain bleed along with injuries to his head, back and abdomen.
The 1-year-old died at a hospital the following day.
According to police, the boy's mother had left him in the care of her live-in boyfriend, Garcia, so she could go to work.
Court documents stated that Garcia called her around 9 p.m. and said the child had hit his head while playing with another child and was bleeding from his lip.
However, when she got home later that night, the woman said she couldn't get her son to wake up and called 911.
Garcia reportedly told investigators several stories about what happened, including that the child ran into the edge of a door and hit his head on a wall.
The 23-year-old also told police that the boy fell off the couch and fell out of a crib, hitting his head, according to court documents.
Authorities said Garcia was arrested and booked into jail.
"Children are some of the most vulnerable in our community and when a child dies at the hands of an adult, this office will seek justice for the tragic loss of life," County Attorney Rachel Mitchell said.
Police said Garcia and the boy's mother were together for about a month.
Copyright 2023 KPHO via Gray Media Group, Inc. All rights reserved.