Co-ops from 9 states come to Kentucky's aid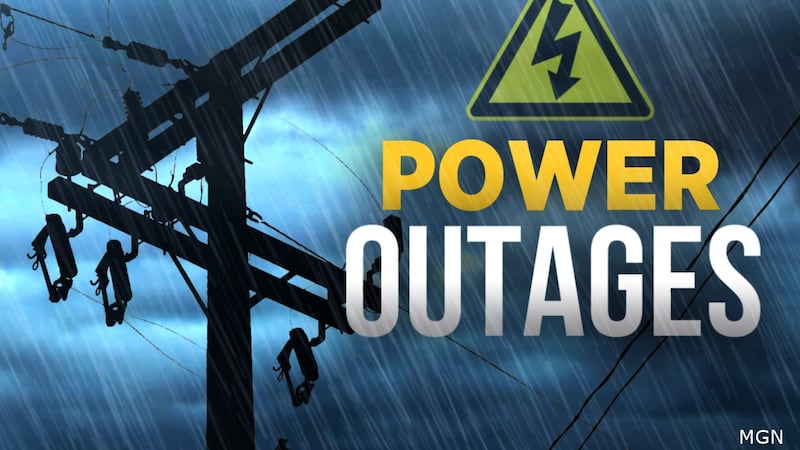 Published: Mar. 5, 2023 at 3:03 PM EST
LOUISVILLE, Ky. (WAVE) - With damage as widespread as any natural disaster in Kentucky Electric Cooperative history, co-ops are making steady progress restoring power.
According to a release, at the height of the windstorm on Friday, more than 300,000 consumer-members lost power in Kentucky.
As of Sunday, officials said about 87,000 people remain without power.
Officials also said that with the ground being saturated from heavy rains, heavy trucks have had difficulty accessing damaged infrastructure.
Because all 26 of Kentucky's electric cooperatives sustained damage in this historic event, Kentucky co-op crews have stayed at home to restore power locally.
According to the release, as of Sunday afternoon, more than 375 people have arrived from Illinois, Florida Georgia, Louisiana Missouri, North Carolina, South Carolina, Tennessee and Virginia.
Co-ops have reported hundreds of snapped utility poles and thousands of downed power lines across the 117 counties they serve.
"With the help of our fellow co-ops, power restoration work is continuing around the clock." President and CEO of Kentucky Electric Cooperatives Chris Perry said. "Our member co-ops understand this prolonged outage is a major inconvenience for members. We hear and share their frustration. We are thankful that most homes and businesses were spared damage in this event, but the persistent high winds and hurricane-strength gusts on Friday took a tremendous toll on electric infrastructure."
Copyright 2023 WAVE. All rights reserved.