Cards fall short in first round of ACC Tournament, losing 80-62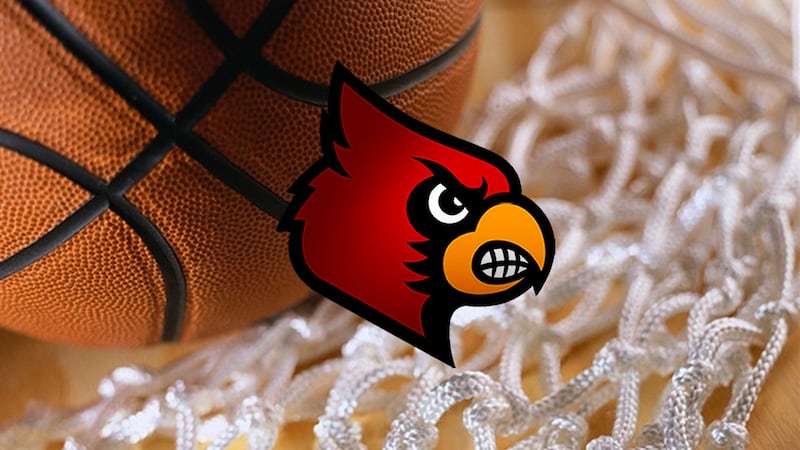 Published: Mar. 7, 2023 at 6:40 PM EST
LOUISVILLE, Ky. (WAVE) - The University of Louisville men's basketball team was taken down by Boston College in the first round of the ACC Tournament on Tuesday afternoon.
The Cards entered the tournament in Greensboro, N.C. as the No. 15 seed.
In the first four minutes of the game, UofL forward Brandon Huntley-Hatfield scored the team's first six points for a 6-2 lead, a lead which was soon lost around the 15 minute mark in the first half after Boston College made two 3-point shots within two minutes.
With eight minutes left in the first half, a pair of layups for Louisville and Boston College brought the score to UofL 14, Boston College 17.
Huntley-Hatfield was fouled and made a single free-throw before Boston College's guard Prince Aligbe made a jumper with 7:59 left.
Boston College's lead jumped to six points, 21-15, after DeMarr Langford Jr. made another jumper with seven minutes left on the clock.
Louisville would not score again in the first half until less than five minutes on the clock, when Langford fouled UofL guard Mike James.
James made both free throws and brought the Cardinals' score up to 17.
Louisville would catch up to Boston College with three minutes left after forward Jae'Lyn Withers was fouled and made both free throw attempts.
Junior guard El Ellis gave UofL its second lead late in the first half with a bucket and free throw, bringing the score to 32-31.
Huntley-Hatfield made the final layup of the half with the Cards leading 34-31 after a 5-0 run.
Both teams were within one point of each other for the first minutes of the second half until Ellis made a 3-point jumper with 16:49 left in the game.
Boston College answered seconds later as guard Makai Ashton-Langford sank his own 3-pointer, tying the game at 41-41.
With 14 minutes left in the game, Boston College regained the lead after two made free throw attempts from guard Jayden Zackery. Zackery then made a layup and brought the score to 49-45.
Forward Kamari Lands made a 3-point shot with eleven minutes in before the Cards went on an 0-6 run, bringing the score to 55-48 for Boston College.
A free throw for Ellis and a layup for Huntley-Hatfield brought three more points for UofL before another 0-6 run late in the second half.
UofL did not regain the lead with Boston College scoring a total of 49 points in the second half. Boston College won 80-62.
Louisville went 4-28 overall this year, with the team's four wins coming against Western Kentucky on Dec. 14, Florida A&M on Dec. 17 Georgia Tech on Feb. 1 and Clemson on Feb. 18.
Boston College is set to face North Carolina in the second round of the tournament on Wednesday night at 7 p.m.
Copyright 2023 WAVE. All rights reserved.