2 men nearly crushed by falling tree branch caught on video
Published: Mar. 7, 2023 at 11:16 PM EST
LOUISVILLE, Ky. (WAVE) - Sometimes walking out the front door can be dangerous.
It's a lesson "Toothpick" Timmy learned up close and personal after a tree almost crushed him during Friday's storm.
Toothpick sits on the large branch that nearly killed him. It's been cut since it fell on Friday, but even cut, it's still a decent size.
(Story continues below)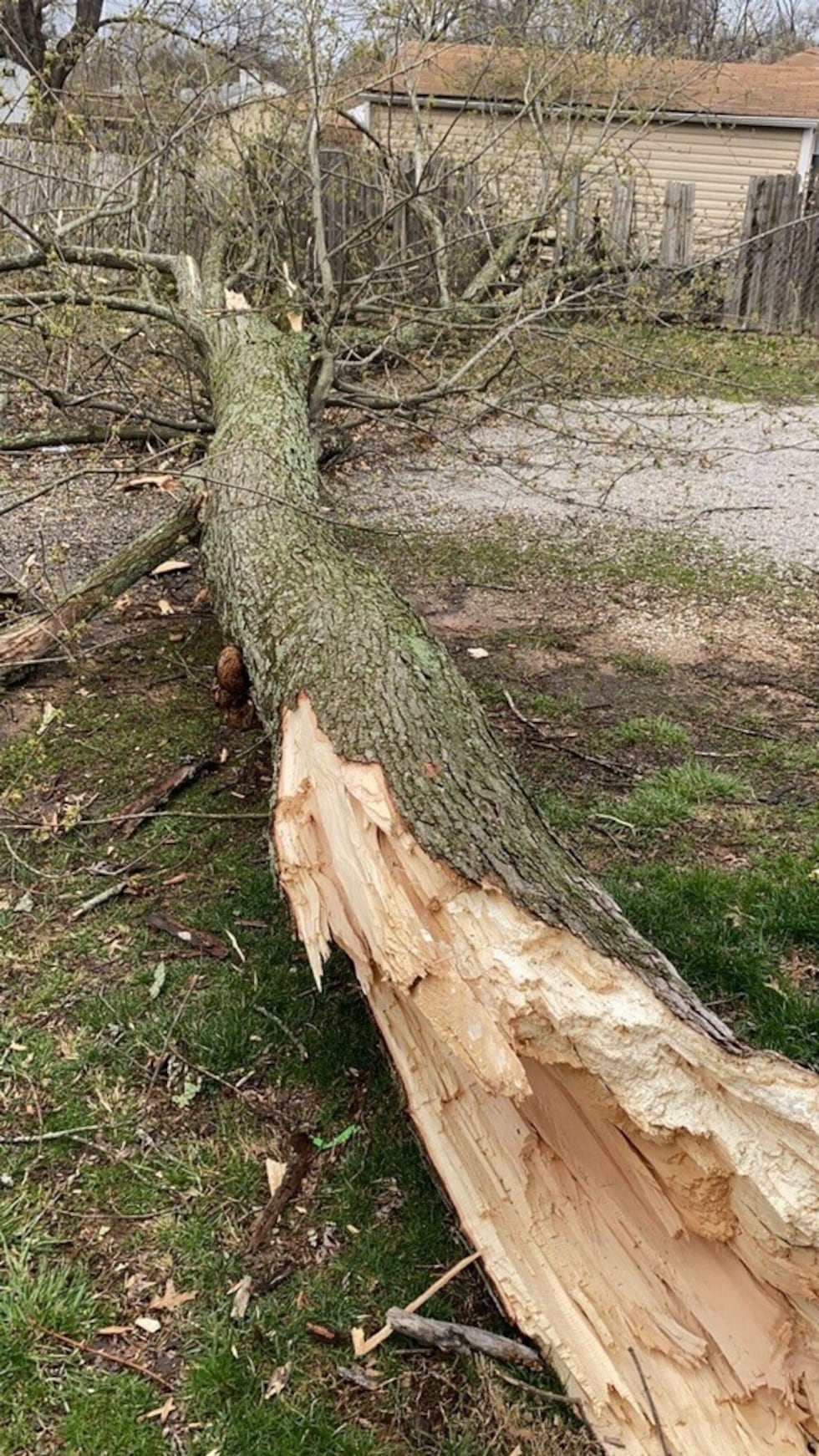 "When I saw the video and realized how close we really were, it's not until then that I was thankful that I was still breathing air and seeing green grass and not roots," Toothpick said.
In the video, Toothpick is seen walking up to his friend's passenger door. Then without warning, the tree snaps like a toothpick and a massive branch falls right where he was standing.
He said he's alive thanks to his friend's quick reaction.
"I was hopping in the door, and I was one foot in about to step the other foot in," Toothpick said. "I was on my phone, and he hit the gas and we went back. When he let off the gas and hit the brakes, I rolled out of the car," Toothpick said.
Toothpick was sent flying into the middle of the street.
Both men were okay, and the truck only sustained minor damage.
"The tree landed right in front of us." Toothpick said. "Thankfully, it didn't smash the front end of the truck or us, so we lucked out."
This is just one of the many stories of trees and branches falling down due to last Friday's windstorm.
Close to where Toothpick lives, two homes were completely destroyed by fallen trees uprooted.
"I've lived here for probably 12 years, and we've had some downed trees that have taken out the power lines and stuff, but nothing like this," Toothpick said.
The near-death experience has given Toothpick a new outlook on life.
"I wake up with a smile on my face because I'm just thankful to wake up at this point," Toothpick said. "The reality is that if that tree would've hit us, we wouldn't have known we were dead, we just would've been dead. Now it's just wow, you got another chance. The man upstairs must have something better in plan for me, so I'm waiting to see what that is. Hopefully, it's no more trees."
Toothpick was originally going to turn the branch into a bench so that he could sit on the thing that tried to kill him, but he decided it's not a memory he wants to constantly be reminded of.
Copyright 2023 WAVE. All rights reserved.