Rihanna, JAY-Z send flowers to Ky. senior living facility following viral TikTok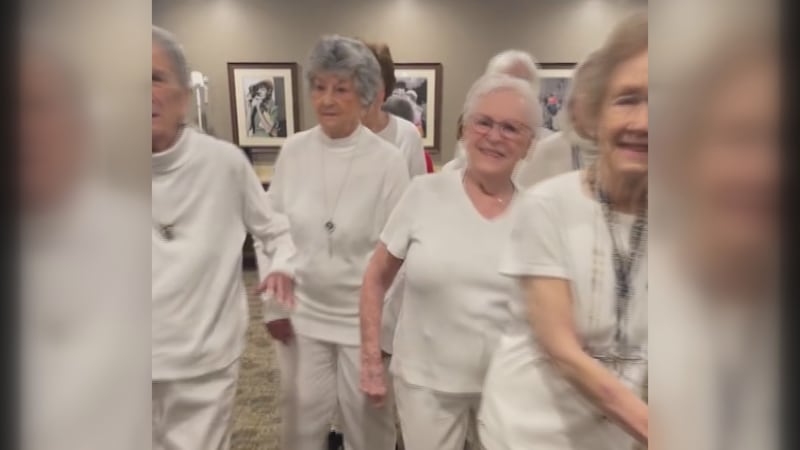 Published: Mar. 8, 2023 at 5:55 PM EST
BOWLING GREEN, Ky. (WAVE) - Ladies at a senior living community in Bowling Green are seeing love from two music superstars after posting a TikTok video that has since gone viral.
Arcadia Senior Living in Bowling Green posted a video of several residents participating in their version of Rihanna's Super Bowl Halftime Show to Rihanna's song "Rude Boy."
(Story continues below)
"Our halftime show > Rihanna's halftime show," Arcadia Senior Living's post reads.
The video, which was posted on Feb. 22, went viral and has since been liked more than 3.5 million times.
It has since received the attention of Rihanna and fellow Roc Nation founder JAY-Z.
On Feb. 27, the senior living facility posted "Even JAY-Z giving us some love," posting pictures of roses gifted from the rapper.
One week later, Rihanna sent flowers to Bowling Green, stating "your ladies dance was amazing."
As for what's next for the ladies at Arcadia Senior Living, they are still posting on TikTok, with a new dance featuring the song "Look at Me Now" by Chris Brown, Lil Wayne and Busta Rhymes posted a week ago.
(Story continues below)
"Keep them coming!" one commenter said on the senior living facility's Facebook page.
Copyright 2023 WAVE. All rights reserved.