Clarksville Police K9 Unit to receive National Medal of Valor
Published: Mar. 9, 2023 at 3:33 PM EST
LOUISVILLE, Ky. (WAVE) - One of Clarksville's most well-known Police K9′s will soon be awarded with the Medal-of-Valor by the North American Police Work Dog Association (NAPWDA), according to a release.
In late 2022, the Police K9 Argo and Officer Bamforth were involved in a chase with a suspect who allegedly ran from police after a traffic stop near Providence Way.
During the chase, Argo was hit by a car, but jumped right back up and continued with the chase. Eventually, Argo was able to latch on to the suspect's leg before he was able to climb a fence, allowing officers to make the arrest.
According to the release, Argo suffered some minor injuries and was forced to take some much-deserved time off. His injuries were treated and he returned to duty a few weeks later.
(Story continues below)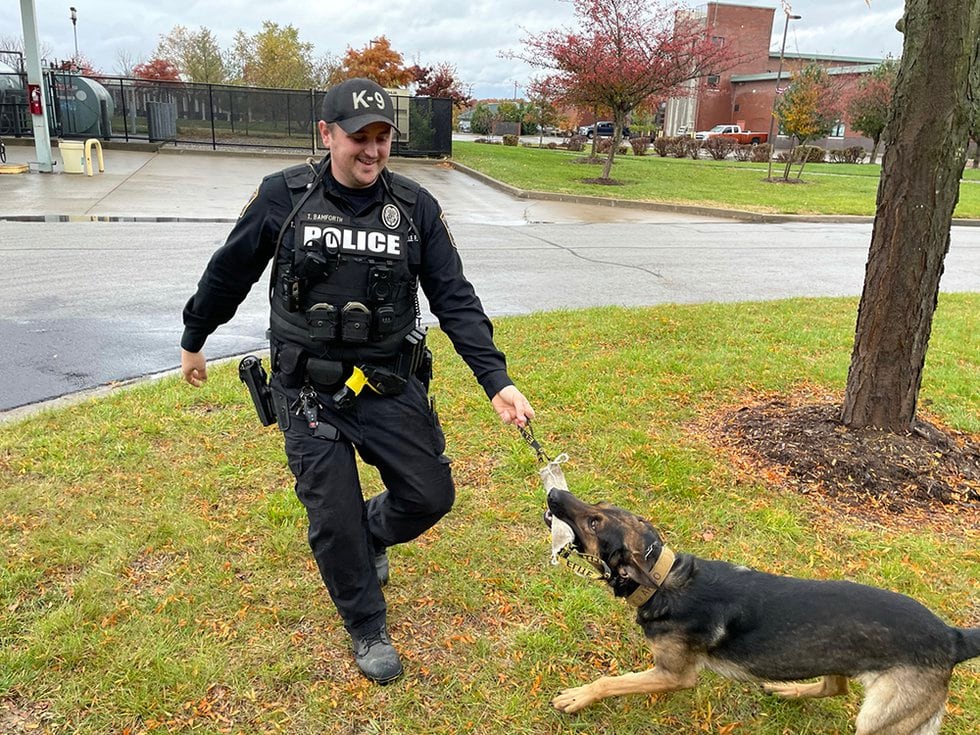 After hearing about what happened, Master Trainer Rick Ashanbraner, who works with Police K9′s across the country, nominated Argo and Officer Bamforth for the Medal of Valor.
Officials said the only higher honor is presented to K9′s killed in the line of duty.
"I'm beyond proud of Argo'and what he has accomplished," Bamforth said. "I'm humbled that Argo and I will be receiving such a prestigious award."
Bamforth and Argo will be presented the award during NAPWDA's annual national training event in April, according to the release. As a bonus, Bamforth and Argo will have their national training and hotel paid for.
Clarksville Police Chief Mark Palmer said this is a first for the Clarksville Police Department.
"I could not be prouder!" Palmer said. "K9 Officer Bamforth and Argo have been a great team that hit the ground running from the start. Numerous arrests involving narcotics made due to their pro-active approach toward drugs. Knowing how both these officers approach police work, I am not surprised at the results of their hard work. What is good to see is that everyone else is getting to see the hard work this team does on a daily basis."
Copyright 2023 WAVE. All rights reserved.