Deputies herd wayward cows this weekend in Whitley County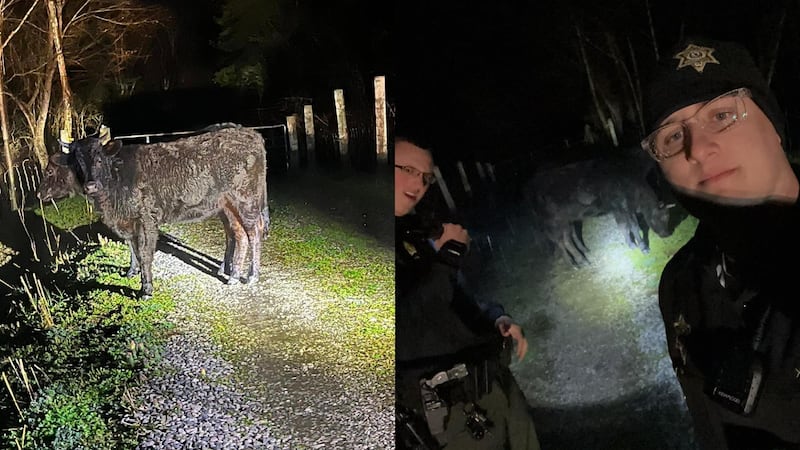 Published: Mar. 13, 2023 at 9:23 AM EDT
WHITLEY COUNTY, Ky. (WYMT) - It looked like a scene out of the wild west this weekend in Whitley County.
Two sheriff's deputies were dispatched to Highway 92E on Sunday morning after a call came in of two cows wandering the road.
Using some quick thinking, and their cruisers, the deputies were able to herd the cattle into a nearby fenced-in area until the owners could be notified about the escape.
In a Facebook post, the two deputies jokingly said they are trying to get the sheriff to allow cowboy hats to be added to their standard uniforms.
Copyright 2023 WYMT. All rights reserved.