First responders save first responder trying to save dog stuck on cliff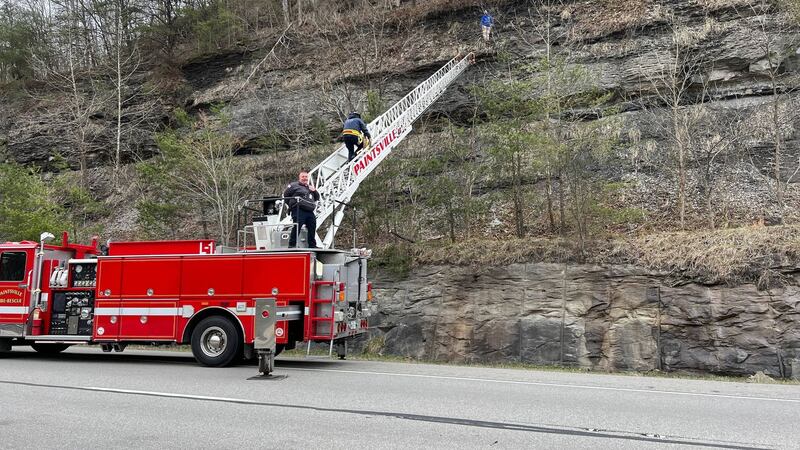 Published: Mar. 13, 2023 at 7:02 PM EDT
JOHNSON COUNTY, Ky. (WYMT) - First responders from W.R. Castle Fire and Rescue had to help save one of their own in pursuit of a dog that was stuck on a cliff.
Firefighters and a ladder truck from Paintsville arrived on the scene along US-23 in Johnson County to a report of a dog stuck on a cliff. However, before they could, first responders had to rescue the Lawrence County Emergency Management director, who had gotten stuck trying to help the dog.
Once the Lawrence County E.M. was safe, rope rescuers tried to rappel down to the dog. After the second attempt, the dog slid down the cliff uninjured but was still not captured.
Rescue squad personnel re-iterated that if you ask for help, that it's important to wait for rescuers.
Someone sent drone video of the dog running away from rescuers to our sister station WSAZ as well.
Copyright 2023 WYMT. All rights reserved.