Olmsted Academy North principal arrested on first day on charges 'unrelated to JCPS'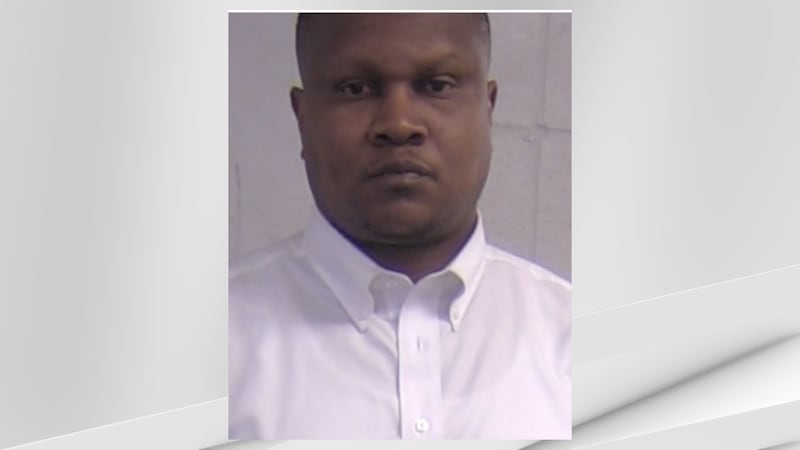 Published: Mar. 13, 2023 at 5:51 PM EDT
LOUISVILLE, Ky. (WAVE) - A recently hired principal for Jefferson County Public Schools has been arrested on his first day on the job.
Leroy Littles Sr. was arrested on a warrant served out of Hillview Police Department, according to Bullitt County Sheriff's chief deputy Alex Payne.
Littles has been charged with terroristic threatening and assault fourth degree. Payne said the charges stem from an alleged incident that happened on Christmas Day 2022.
"The charges are unrelated to JCPS," the district said in a statement on Monday evening.
According to a complaint warrant, a victim pulled up to his home with his former girlfriend when Littles stopped at the end of the man's driveway.
Littles is said to have exited his truck and approached the passenger side to speak with the woman. After a brief conversation, Littles approached the driver's side.
When the man attempted to leave the vehicle, Littles is accused of hitting the man multiple times in the face, head and torso. Police said the man had multiple contusions and bruises to his forehead, lip, eye socket and ribs.
The man said Littles told him "I know where you live, motherf*****, I'll be back."
Police said the victim also gave police security video and photos of his injuries.
On March 8, Littles was announced as the new principal of Olmsted Academy North and would start on March 13.
JCPS said Littles has spent more than 16 years in JCPS as an English teacher at Doss, Butler and Minor Daniels Academy and as a behavioral coach at Minor Daniels and Valley High School.
Assistant principal Ebony Booker will serve as the administrator in charge while the district follows procedures for allegations related to staff, according to Nate Meyer, Assistant Superintendent for Accelerated Improvement Schools.
"Olmsted North has wonderful students and a fantastic staff," Meyer said. "Learning will continue in the school building, just as it always does."
Copyright 2023 WAVE. All rights reserved.